The Importance of IT Asset Management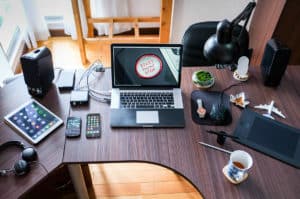 As businesses grow, they purchase many IT assets like PCs, notebooks, tablets, mobile devices, printers, routers, servers, as well as stacks of applications and software.
These asset acquisitions are often made haphazardly as new employees come on board, as upgrades are required, as equipment needs replacing, or as a problem needs immediate resolution.
The excitement of new growth and rising success pulls an organization forward and the company continues to acquire IT assets randomly. But then it finds itself managing a diverse group of assets with a short-term, day-to-day model, or no model at all. Asset management becomes increasingly labor-intensive as more and more hours are allocated to asset operation, maintenance, compliance and replacement.
The company ends up being reactive instead of becoming proactive.
Improving Business with IT Asset Management
In order to continue growing, the focus must shift to long-term lifecycle management of assets. An IT Asset Management (ITAM) program begins this by providing detailed information about the current state of the assets. The company can know what assets it owns, where they are located, what condition they are in, how they are performing, whether compliance and licensing are up to date, and much more. This information helps clarify if a specific asset is being exploited fully, if it will sustain its performance, and if it will continue creating – and increasing – value to the business moving forward.
An IT Asset Management system extends asset value by providing the tools to:
optimize asset maintenance and track support terms and renewals
sustain optimal long-term performance of assets
develop long-term funding strategies for replacements and upgrades.
From Price Waterhouse and Coopers:
"Evidence shows that infrastructure owners could cut their asset lifecycle costs by up to 20% if they used asset-related data better."
Having technical, financial and service-related information available in an IT Asset Management program has many advantages. A central information set creates an integrated base for decision-making where IT managers can:
There is a decisive shift from acquiring and operating IT assets without a plan to optimizing IT asset lifecycles in a centralized systematic program. It makes good sense for growing businesses to transition quickly to advanced and sustainable IT Asset Management techniques.