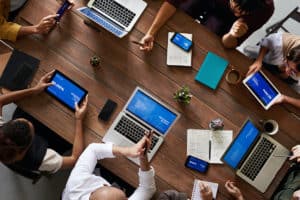 While many issues in the IT world are in the software and networking realms, hardware problems are just as important; almost every employee in the modern business world must access a computer or other device whether in the office or on the road.
Companies need to keep track of what machines are being used, who they are assigned to, and where they are located. They must have a record of the devices' purchase dates, warranties, specifications, and maintenance schedules. For a mid- to large-sized company, this can be a quite challenging task.
One of the many possible applications of Microsoft's SharePoint software is IT asset management. With IT asset management, a business gains access to a wide variety of information about the particular machines being used in the organization. The IT staff is able to use that information to effectively track, manage, and maintain this critical equipment. Network discovery tools and other add-ons further enhance an asset management through automated device scanning and remote access.
IT Asset Management and Tracking Data
One of the aims of a SharePoint application is to gather relevant data and make it available to all who need it. In the context of IT asset management, this means collecting specifications, user profiles, and usage data for every computer within the company. This can mean hundreds of machines, each with their own data set that needs to be filtered, recorded, and logged.
IT asset management software handles all of this information and presents it in a clear and readable fashion, making IT employees' jobs much easier when diagnosing problems. With the software providing good, relevant, and easily accessible information, the staff can reach better conclusions and quicker solutions to tickets.
In addition, an asset management system needs to keep an accurate record of what machines are in use and which are available in inventory. It must track where they are deployed and to whom. This allows for the important goal of auditing what machines should be in what location so that assets are not inadvertently lost or misplaced. Such asset "disappearance" can result in substantial financial loss to the company.
A simple SharePoint list or template will not do the trick because there are too many interacting pieces of information, with vendors, warranties, asset deployment, maintenance schedules, etc., as well as the data about the asset itself. In addition, the asset management system must connect to the IT staff's existing ticketing system.
An example of a well-implemented IT asset management program would see the machine's information hyperlinked directly into an employee's service ticket. This means that if the worker has a problem, the IT professional can easily access the data concerning that machine and follow the best course of action. Furthermore, they can schedule regular preventative maintenance and upgrades in an effort to keep all machines running at peak performance.
Expanding IT Asset Management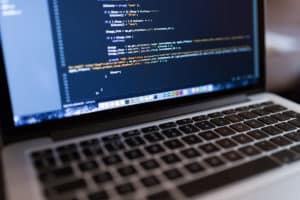 Add-on utilities to IT asset management, such as Lansweeper or SCCM, are able to gather critical data about the computer or other device and present it in a usable and searchable form. These tools require no client installation. They set up databases that can be linked with the SharePoint-based IT asset management program and help desk ticketing system.
Also, these utilities empower IT workers with other tools to better service their co-workers. For example, being able to remotely access a PC or view the Event Log allows for better diagnosis and resolution on issues.
The goal of the IT asset management, with add-on utilities, is more efficient work, quickly resolved tickets, and accurate tracking and maintenance of assets.

Scott Restivo has worked in the IT industry for over 20 years. A certified systems engineer, with CNE, MCSE, and CCNA designations, he consulted to major corporations and the military …read more
Creative Commons Attribution: Permission is granted to repost this article in its entirety with credit to Crow Canyon Systems.