The industrial world needs to tread a careful balance between two sides, the human and mechanical. A successful business must have the proper equipment to make its development and manufacturing chains efficient. The other vital half of the success formula comes from the people, as they are the ones who control or program the equipment. Each side needs to be working properly for both sides to function well.
It might be said that the mechanical side of a company is the more "dependable" of the two, because there is no chance for human error. But bear in mind that machines break down. Malfunctioning equipment can halt the entire production process, costing considerable amounts of time and money.
A Preventive Maintenance Software Program Thinks Ahead
Running a reactive rather than proactive company can lead to significant problems, including:
Overspending on rush repairs
Losing revenue due to work stoppages
Extra stress placed on the workforce from acting only when something breaks down.
Fortunately, this problem can be solved with another piece of technology. Companies can utilize a preventive maintenance software program. This kind of software creates a network of alerts, correspondence, and most importantly, scheduling for machinery maintenance. By keeping a constant eye out through a SharePoint-enabled communication system, a company can ensure that the mechanical side of the business stays on point.
Streamlining with a Preventive Maintenance Software Program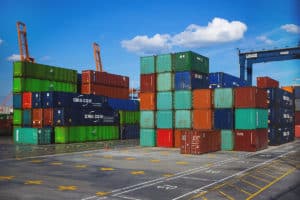 The industrial sector has a lot of moving parts, both in the manufacturing and the shipping of products. The ability to corral all of the data concerning maintenance status can be challenging. By instituting a SharePoint-based preventive maintenance software program, multiple processes that would be hampered by time constraints or logistics are combined into one simple network.
At a base level, a preventative maintenance software program works to bring information concerning facility management into a central place; this allows staff to plan for scheduled maintenance, transfers of equipment, or building renovations that will not affect production. Preventive maintenance software programs allow a company to deliver scheduled service, keeping manufacturing on track. Programmed reminders and alerts are automatically triggered to ensure that proper conservation of equipment continues.
Malfunctioning machinery can be a major issue and scheduling repairs on paper or through email can become cumbersome and inefficient. Programs built around a SharePoint infrastructure pull data from email, databases and other sources to create reminders and service tickets. This streamlines and automates the communication process, which will in turn prolong the life of the machinery through regular maintenance.
Go Mobile with a Preventive Maintenance Software Program
Industries are embracing the current age of smartphones; almost all of the functionality of a worker's desktop can be transferred to their phone. Some preventive maintenance software can be outfitted with mobile add-ons. These SharePoint-based applications allow alerts and scheduled tickets to be delivered to workers' phones. Employees can receive updates that a truck or other shipping vehicle is scheduled for maintenance and work their shifts around the necessary upkeep.
Creative Commons Attribution: Permission is granted to repost this article in its entirety with credit to Crow Canyon Systems.