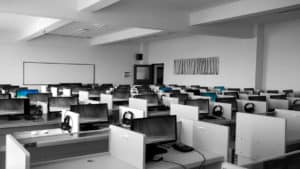 It's hard to imagine just how many requests a call center can receive in a single day. Help desk workers can receive multiple internal and external requests, creating huge challenges for their department. The first of these challenges is the inefficiency arising from taking so many calls. If there is no way to either automate or categorize these requests, they simply pile up, leading to persistent problems and unhappy customers and staff.
A second difficulty arises from being unable to effectively disseminate requests to other members of the company. A call center employee sometimes cannot troubleshoot a software issue as well as an IT worker, for example. Being able to forward and redirect requests between departments with speed and efficiency is very important.
The "Why" of Help Desk Call Center Software
In these situations, well-designed help desk call center software can save the day. Through the power of SharePoint, a call center worker can receive calls and requests through automated means and delegate the issues at hand to the right sectors of the company. The best part of the SharePoint advantage is the speed and accuracy with which information can be passed between individual workers and their departments.
Utilizing Help Desk Call Center Software through SharePoint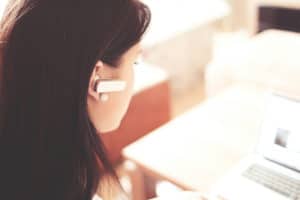 It is one thing to acquire a piece of software, and another to use it to its full capacity. Help desk call center software is designed to be streamlined and simple to use; with the help of a SharePoint base, it's also easy to get up and running. It can be as simple as adding a module to the existing program or having a separate program that has hooks into SharePoint.
With cloud-based architecture and database functionality, a help desk employee can easily take a call, catalogue the information into a SharePoint, and direct that information through the appropriate channels. That data can be accessed instantaneously across the company by anyone cleared to view it. If there is particularly sensitive information that only certain employees should be able to access, it can be gated and viewable only by those who have clearance.
With SharePoint architecture, a call center can control information quickly and easily through help desk software. What it comes down to, as with all SharePoint usage, is being able to correlate data in a rapid manner and make it available to those who need it, increasing efficiency for an organization of any size.
Creative Commons Attribution: Permission is granted to repost this article in its entirety with credit to Crow Canyon Systems