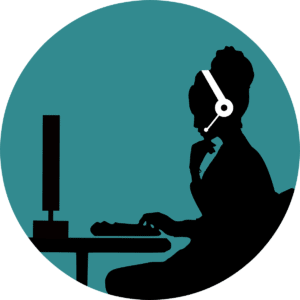 Continual Service Improvement is intrinsically linked to the business side of IT and is aimed at answering the question, "How can we do this better?" CSI can be applied to any aspect of your IT organization – whether the service desk to improve customer support, software testing to make sure proper QA is done, disaster recovery to ensure that systems are redundant in case one fails, and much more. There is always room to improve!
The improvement process is often initiated by data derived from reporting and analytics tools. A robust reporting system will reveal problem areas, such as consistently unresolved tickets from your Help Desk, persistent problems with hardware, policies and procedures that are cumbersome, software that is proving difficult for employees to use, or misplaced or under-maintained assets.
In addition to data-derived issues, improvements can be initiated by management discretion. For example, an IT organization will want to periodically investigate:
Is the staff performing optimally?
Are service level goals are being met?
What are the most common customer issues?
Are there bottlenecks hampering efficiency and service delivery?
Reporting and Analytics Play a Key Role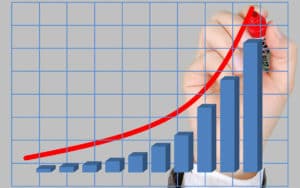 In order to successfully implement any type of improvement, your organization needs current and accurate data for analysis. The problem with many home-grown or adhoc systems (especially those that rely on emails or spreadsheets) is that they do not go beyond simply "managing a ticket queue". Any Service Desk or IT Asset Management solution must include robust reporting and data analysis capabilities.
For example, Crow Canyon's SharePoint-integrated software solutions, such as Help Desk, Facility Management, and Asset Management, all include robust reporting and analytics capabilities in both SharePoint on-premises and Office 365 installations. These programs track and record critical data-points as they pass through configurable workflows. Comprehensive filters enable you to view data that is relevant to your specific business needs, with dashboard results being visually conveyed via charts and graphs.
Fixing the Root Causes
IT Service Management (ITSM) principles emphasize taking a proactive approach to determining potential issues in your organization and improving the underlying processes. This means taking a step back and reviewing the best way to do something instead of relying on fire-fighting, workarounds, and other temporary quick fixes to manage recurring problems.
The root causes in Continual Service Improvement typically lie in one or more of these four areas:
Hardware: Is your hardware working correctly? Is it sufficient? Does it meet business needs?
Software: Is it applicable to your requirements? Is it outdated? Does it need patching/updating?
Procedures: Do your existing policies & procedures support your IT service processes? Is it relevant? Not comprehensive enough? Or perhaps too complex?
People: Do your employees have the training they need to perform their job successfully?
Crow Canyon's software family is designed to be consistent with the processes outlined in ITSM/ITIL. Continuous Service Improvement is a key component of our applications. We want to help you do your job better and your organization to run more efficiently!
For example, changes made to hardware and software can be managed, reported on, and analyzed using our Asset Management system. Our Document Management solution excels at keeping your policies, procedures, and guidelines up-to-date and compliant with regulatory requirements. Our IT Help Desk uses customizable forms and workflows to transform your internal IT service delivery.
All our applications are built using our NITRO platform that provides powerful enhanced capabilities to SharePoint and Office 365 in UI/UX, Workflows & Processes, and Reporting & Analytics. The NITRO enhancements fuel not only the management of tickets and requests, but also give the ability to "surface" relevant and actionable data to improve service delivery to employees and customers.
CSI is a Core Tenet of ITSM
Continual Service Improvement is firmly rooted in the core tenets of ITSM: proactively focusing on preventative measures designed to improve business process and IT service alignment. Fixing issues before they turn into problems is a big part of the ITSM and ITIL philosophy, and CSI exemplifies that by encouraging IT organizations to incrementally, and continuously, improve their underlying processes.
Reporting and analytics play a significant role in service improvement, whether the data itself initiates the improvement or whether the data is used to support management's discretionary decision to improve. Either way, having robust reporting and analytics functionality as an ingredient in your day-to-day software platform is a must.