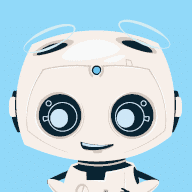 Crow Canyon Software announces the release of two bots for Microsoft Teams. End users get answers right away, staff works more efficiently. Running in Microsoft Teams, Office 365, and SharePoint, these bots engage with users 24×7. No vacations, no days off — the bots are always available to help end users and staff!
SEPTEMBER 16, 2020
Crow Canyon Software announces the release of two IT Service Desk bots that keep remote workers productive. Running in Microsoft Teams, these bots help remote workers find answers and get support quickly while relieving the Service Desk staff of the burden of handling routine questions.
End users engage with the Self-Service Bot to get the answers and guidance they need right away. Staff uses the Support Bot to automate common staff activities. Both bots run in Microsoft Teams in Microsoft's Office 365 platform.
The bots run 24×7 and do not take breaks or vacations. And with Crow Canyon's bot telemetry feature, the bots improve over time as usage is tracked and analyzed to maximize performance.
Self-Service Bot for End Users
End users ask questions using natural language.
The bot queries a knowledge base and returns relevant answers.
If the answer solves the problem, the user is all set.
If it does not, the bot will create a support ticket for that user.
Staff Support Bot
Staff can view all assigned and unassigned tickets.
Staff can work on tickets and resolve them within Teams.
Staff can query bot to get answers for specific issues.
Bot handles communications, as well as approval processes.
With power of Crow Canyon's Bots for Teams, the Service Desk can address user issues more effectively and with less strain on the staff. With COVID-19 pushing many companies to a remote workforce, improving service to employees is critical to success.
Crow Canyon's Bots leverage the technology of Microsoft Teams, Office 365, and SharePoint to bring better service, reduce turnaround times, and relieve staff workload. They are easy to implement, cost-effective, and only get better with time!
Contact Crow Canyon Software for demo and more information. sales@crowcanyon.com, 1-925-478-3110.
To read the original Press Release, read here.