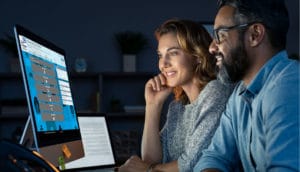 New SharePoint based applications Merge Contact Management and Customer Service into a Full CRM Suite
Crow Canyon's Customer Service Management extends SharePoint to support a full customer life cycle see it at www.crowcanyon.com
Benicia, CA – September 20, 2011 – Crow Canyon Systems, a leading provider of business solutions and applications on Microsoft SharePoint, today announced Crow Canyon Customer Service Management (CMS) V2.0 for SharePoint. Built on standard SharePoint, the applications are 100% customizable by business users without coding. Available as individual applications or as a suite, they allow an organization to cover the entire customer process from lead to after sale service.
Flexible, Easy to Use Account and Contact Management
Crow Canyon CSM for SharePoint v2.0 is a team-based contact management solution that provides powerful customer and contact management to improve the effectiveness of your sales, marketing, and customer service efforts. All information including Accounts, Contacts, Opportunities and Leads are consolidated in SharePoint. Activities such as e-mail, appointments, discussions, tasks, support tickets and documents are linked to customer information providing total account visibility for your team.
Automated lead processing, follow-up email and alerts ensure timely response. The simple and efficient interface minimizes the learning curve. Using standard SharePoint you can define fields, forms and views to fit your needs. Dashboards give you up to the minute measurement of revenue goals.
Best of all, because it is built in standard SharePoint you can integrate it easily with other applications such as customer service, orders and project management.
Creative Commons Attribution: Permission is granted to repost this article in its entirety with credit to Crow Canyon Systems.