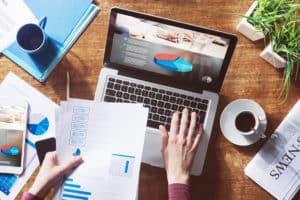 In a previous blog post, we discussed how workflows within Crow Canyon's NITRO™ system are used to move tickets and requests towards resolution. NITRO™-powered SharePoint and Office 365 applications from Crow Canyon put the workflow configuration into your hands. You can easily define and implement workflows that are relevant & meet your unique business — with no coding.
This process, however, does not end when all of the tickets are closed and requests fulfilled. Intelligent, adaptive companies seek ways to increase revenue, be more productive, and improve efficiency by maintaining a firm grasp on the data and results generated from workflows and business processes.
Building on an ITSM Foundation in SharePoint and Office 365
Our NITRO™ technology layer transforms your SharePoint and Office 365 environments into true business application platforms. NITRO™ is based on IT Service Management (ITSM) principles, which emphasize taking a proactive approach to determining potential issues in your organization and then improving the underlying processes. This means taking a step back and reviewing the best way to do something instead of relying on fire-fighting, workarounds, and other temporary quick fixes to manage recurring problems. Improving your core processes is the goal of Continual Service Improvement (CSI), a core tenet of ITSM.
There are four areas of focus in CSI:
Hardware: Is your hardware working correctly? Does it meet business needs?;
Software: Is it applicable to your requirements? Does it need patching, updating, or replacement?;
Procedures: Do your existing policies & procedures support your IT service processes? Are they relevant? Not comprehensive enough? Too complex?;
People: Do your employees have the training and certifications they need to perform their job successfully?
Improving your organization's ability to make the right choices, while coping with change, may be challenging, but it is necessary into remain competitive. Making CSI-related decisions is not possible without key performance-derived information. This is where Reporting & Analytics come into play.
Reporting & Analytics: Understanding Where You've Been
The third pillar of Crow Canyon's NITRO™ layer, Reporting & Analytics, shines a light on your company's performance. It is designed to process, filter, and display key operations data that can be used to directly address the challenges of Continual Service Improvement.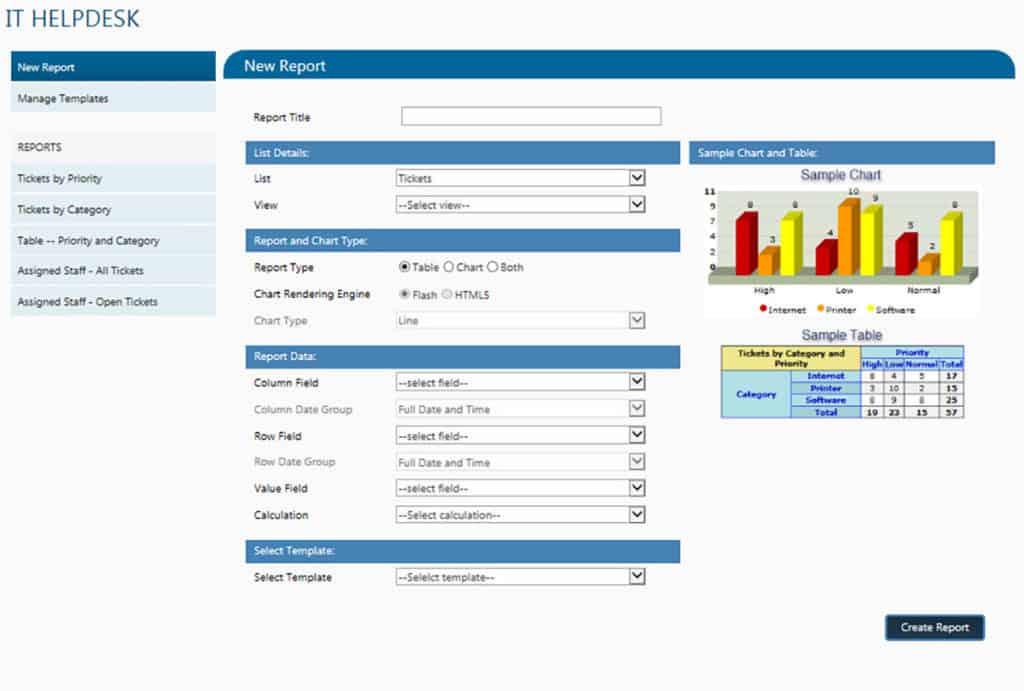 Report Center in IT Help Desk
No matter how complex your configured workflow is, the NITRO™ layer tracks & records all data movement throughout your SharePoint or Office 365 business applications. For example, if you're running Crow Canyon's IT Help Desk, every single ticket is meticulously tracked as it moves along its workflow. Comprehensive reporting tools, such as charts, tables, and graphs, work together to visually paint a picture of how your support teams are performing:
How long does it take to resolve a ticket?
Which teams or individuals take longer than others?
Are there bottlenecks in your workflows and processes?
Are ticket assignations being fairly distributed across your teams?
What types of ticket are being created? Over the last week? 6 months? 1 year?
Understanding where your organization has been, and how it's currently performing, is critical when deciding on future initiatives. Crow Canyon's SharePoint and Office 365 applications use ITSM/ITIL concepts, combined with Continual Service Improvement methods, to empower organizations to make the best decisions possible using real-world performance data.
Learn More About Reporting and Analytics in Crow Canyon Applications
Want to learn more about how our solutions can help your company engage with your customers and/or users? Give us a call at 1-888-706-0070 or contact us by e-mail at sales@crowcanyon.com