EVENTS PROVIDE EDUCATIONAL OPPORTUNITIES FOR SHAREPOINT AND OFFICE 365 USERS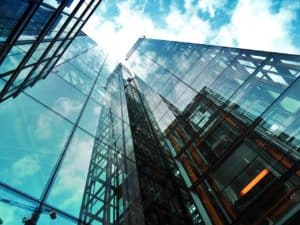 Benicia, CA: Crow Canyon Systems, a leading provider of business applications for Microsoft SharePoint and Office 365, announces sponsorship of six SharePoint/Office 365 events in the next four weeks. These include three SharePoint Saturdays, the Collab365 Global Conference, Houston SPTechFest, and a SharePoint User Group (SPUG) meeting.
"We are always happy to support the SharePoint community and meet both our customers and new people at these gatherings," said Scott Restivo, CEO of Crow Canyon Systems. "These events – some of which are free – provide educational and networking opportunities to SharePoint and Office 365 users and have proven of great value to those attending."
SPTechFest Houston | October 12 | Sponsor
SharePoint Saturday Portland, OR | October 15 | Sponsor/Speaker
Collab365 Global Conference (online) | October 19-20 | Presenter
East Bay SharePoint Users Group | October 20 | Speaker
SharePoint Saturday Redmond, WA | October 29 | Sponsor
SharePoint Saturday Sacramento | November 5 | Sponsor/Speaker
Crow Canyon offers the Business Suite for SharePoint, a collection of core business applications that includes Help Desk, IT Asset Management, Facility Maintenance, Customer Support, Purchase Requisitions, Contract Management, and more. These applications can be used individually or in conjunction with each other to improve efficiency and organization in any department, resulting in better customer and employee service.
About Crow Canyon Systems, Inc.: Crow Canyon is a leader in the SharePoint and Office 365 application development space, bringing efficient, cost-effective business applications to organizations of all types and sizes around the world. Crow Canyon's unique set of web parts and apps, dubbed the NITRO platform, powers Crow Canyon's applications and custom development projects and turns SharePoint and Office 365 into robust business platforms that transform organizations. See www.crowcanyon.com for details.