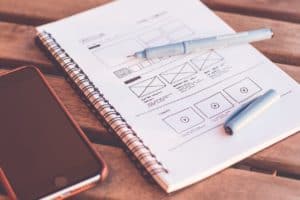 CROW CANYON ANNOUNCES 'POWERING UP SHAREPOINT AND OFFICE 365′ WEBINAR SERIES FOR FALL 2016
Three-part series explores UI/UX, Workflows, and Reporting in SharePoint and Office 365.
Benicia, CA: Crow Canyon will demonstrate how to 'power up' business applications for SharePoint and Office 365 in a free three-part webinar series this fall. Covering three important areas of concern — UI/UX, Workflows, and Reporting — these webinars will provide guidance on how to build solutions in SharePoint and Office 365 that address user adoption issues, improve business processes, and provide important analytics that guide continual improvement.
Whether searching for solutions to streamline business processes or looking to do more with SharePoint or Office 365, attendees will benefit from this series as Crow Canyon explores ways to 'power up' SharePoint and Office 365 applications to meet real business needs.
Crow Canyon will break this topic into three parts: User Experience & User Interaction (UI/UX), Workflows & Processes, and Reporting & Analytics. Each webinar will highlight the benefits to organizations in each area as well as best practices for enhancing business applications. The sessions and dates are:
● Session 1: UI/UX: End Users Matter! – Thursday, October 6;
● Session 2: Workflows: Heartbeat of an Application – Tuesday, October 18;
● Session 3: Reporting: Good Data = Good Decisions – Thursday, November 3, 2016.
All three webinars begin at 11 AM Pacific Time (2 PM Eastern Time) and will be led by Scott Restivo, President of Crow Canyon Systems. Attendees can register for the webinar here