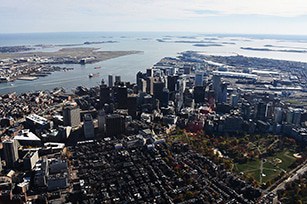 Crow Canyon Software, a premier provider of business process applications for Microsoft SharePoint, is proud to sponsor the Boston Area SharePoint Users Group (BASPUG). Crow Canyon has years of success developing SharePoint applications and custom solutions for customers worldwide, including many in the Boston area. With an office in Medford, Mass., Crow Canyon is well-positioned to serve customers in the greater Boston area.
Crow Canyon's applications include IT Help Desk, Employee Service Center, HR, Customer Support, Facilities Maintenance, Asset Tracking and more. The company has also done many custom SharePoint projects for financial, educational, government, non-profit, and other organizations.
The​ Boston Area ​SharePoint Users Group was founded to bring together like minds to network and share their experiences, triumphs, and tribulations around Microsoft SharePoint, to provide a community platform for Boston area SharePoint users, administrators, developers, architects, of all experience levels, even brand new to SharePoint, to share their knowledge with the community. They meet the 2nd Wednesday of every month in Cambridge, Mass. These meetings are usually followed by a "SharePint" session at a local establishment!
Crow Canyon: www.crowcanyon.com
BASPUG: www.bostonsharepointug.org