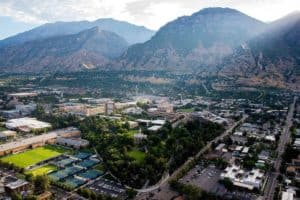 Crow Canyon Systems, Inc., has joined Microsoft and leading SharePoint organizations in sponsoring a research project intended to measure the state of the Hybrid SharePoint ecosystem. This independent research effort is being conducted by CollabTalk, LLC and a graduate team from the Marriott School of Management at Brigham Young University, Provo, Utah.
As part of this project, a survey of SharePoint customers is being conducted. The survey is open through March 22nd. Final research data and analysis will be made available in mid-April 2017.
The survey can be found at http://hybrid-sp.collabtalk.com/
The research project hopes to answer questions about how many customers are actively pursuing hybrid SharePoint solutions, how many are moving from SharePoint on-premises directly to the Cloud (Office 365), and what issues or concerns are driving these decisions.
The move from on-premises SharePoint to the cloud involves many issues with infrastructure, customizations, and data. The research project's goal is develop a clear dataset on the gaps between on-premises and cloud and what their impacts are, and to make an analysis of this data available to organizations planning SharePoint strategies.
A Press Release on this project is available here: http://www.releasewire.com/press-releases/collabtalk-and-byu-marriott-school-of-management-launch-survey-on-hybrid-sharepoint-774543.htm
About Crow Canyon Systems, Inc.: Crow Canyon is a leader in the SharePoint and Office 365 application development space, bringing efficient, cost-effective business applications to organizations of all types and sizes around the world. Crow Canyon's unique set of web parts and apps, dubbed the NITRO™ platform, powers Crow Canyon's applications and custom development projects and turns SharePoint and Office 365 into robust business platforms that transform organizations.