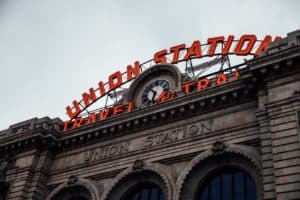 Crow Canyon Systems, providers of core business applications for Microsoft SharePoint, announces sponsorship of SharePoint Saturday in Denver. The free event, open to anyone interested in SharePoint, will be held at Regis University North Denver Campus.
"SharePoint Saturdays have proven of great value to those attending. They are are fun, educational — and free," said Scott Restivo, CEO of Crow Canyon Systems. "We are glad to support the SharePoint community and sponsor this event for those looking to learn and discover more about SharePoint."
Crow Canyon offers a collection of core business applications for SharePoint, including Help Desk, IT Asset Management, Facility Maintenance, Customer Support, Purchase Requisitions, Contract Management, and more. These applications can be used individually or in conjunction with each other to improve efficiency and organization in any department, resulting in better customer and employee service.
Crow Canyon also develops custom SharePoint applications, as well as SharePoint web parts and tools. The company has been providing business process automation applications to organizations around the world for over 16 years.
SharePoint Saturdays are designed to provide local SharePoint professionals and users with excellent training and networking opportunities. The events are held in different cities around the world. They feature sessions from influential and respected SharePoint professionals. For a complete list of upcoming events and more information, go to www.spsevents.org.