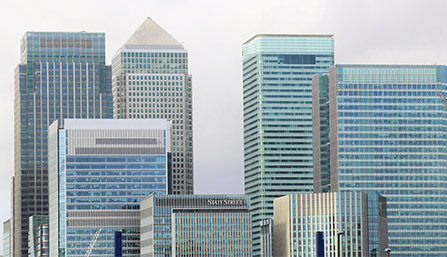 Customer satisfaction is critical in any industry, but in banking, it is especially important for maintaining long-term relationships with clients in the face of competitive pressure.
Studies have shown again and again that "personalized customer service" makes a huge difference in determining whether a customer sticks with a bank or moves to another.
"Great customer service will not only generate a top-notch customer experience, but it can positively affect a bank's business and its bottom line. When done right, execution of a sound customer service strategy pleases customers, resulting in higher loyalty. Additionally, it delivers valuable business intelligence that can direct business strategy across many departments." – Paul Logan, The Golden Rules of Retail Banking Customer Service
Poor customer support has an especially negative impact for banks when consumers see rising fees at the same time they are bombarded with offers from other institutions, such as promotions that try to lure them away with monetary rewards.
Despite the obvious benefits of improved customer service, many banks have not optimized their service and support platforms. This leaves them vulnerable to negative reviews and customer attrition. Ultimately, it impacts the bottom line, compelling the need to find a solution.
One of our clients, a major international bank, faced this problem of deteriorating customer service and its attendant business impacts and turned to us for a solution.
International Bank Seeks to Improve Customer Service Using SharePoint
This international bank faced customer service problems due to use of an outdated CRM system. The bank needed a way to upgrade its support platform — and quickly, due to competitive pressures and customer complaints.
The bank came to us seeking an automated system that could manage a myriad of requests, issues, problems, and complaints originating from both their retail and business customers. The software solution needed to handle all incoming calls and automatically route them to the correct queue for expeditious handling by the responsible group, such as electronic banking, operations, tech support, consumer credit, and so on.
The customer support used one central point of call entry that served as the front-line to the multiple backend queues. The global presence of the bank required country-specific functionality as well as the capability to present command-and-control views to management for queue handling.
Customer Service Using SharePoint and Crow Canyon
To address our client's needs, we modified our Customer Service for SharePoint and seamlessly integrated it with the bank's existing SharePoint deployment.
Some of the key features included:
Automation: Our Customer Service software automatically routes all incoming calls to the most applicable backend queue. For our client, there is no need for time-consuming manual processes, as calls are directed to the appropriate department automatically based on user input.
Awareness: Notifications and alerts can be set up throughout each call's lifecycle to ensure that best practices are met (e.g., maximum time on-hold). For example, a notification could inform management of an overly long backend queue or if a customer's status has escalated. A high level of configurability means that notifications and alerts can be delivered in multiple ways, such as e-mail or a SMS text.
Reporting & Analytics: Crow Canyon's platform collects and tracks all data points as they pass through the customer interaction workflow. This collection of data, when combined with powerful analysis tools, enables management to directly view backend queue status and make adjustments, as needed, to ensure the smooth flow of calls. In addition to discovering performance issues before they become problems, the Customer Service software empowers management to analyze usage metrics for operations refinement, such as waiting times, performance vs. SLAs, and employee time spent on resolving issues.
Configurability: Our platform includes a wide array of customization capabilities, enabling our client to further tweak the solution to meet its particular needs. In addition to native SharePoint capabilities, such as list settings and views, our solution includes enhanced configurability that supports changes to the UI/UX, workflows, alerts, notifications, categorizations, and approval processes.
Conclusion
Using the combination of a robust customized customer service solution with Microsoft SharePoint, the bank was able to completely transform the customer service experience while gaining valuable insights into critical workflows and processes. The project was so successful that it has been expanded to include corporate as well as consumer customers at the bank.
Through the use of customer surveys, the bank has tracked significantly increases in customer satisfaction, resulting in improved retention and loyal customers – important goals every bank should aim to achieve.
– – – – –
Crow Canyon Software delivers the power of a connected, digital workplace to your organization, helping you be more successful and competitive. We provide the tools that allow you to gain the maximum benefit from SharePoint and Office 365, Microsoft's premier collaboration platforms.
Want to learn about how our business productivity applications for SharePoint and Office 365 can power up your organization? Give us a call at 1-925-478-3110 or contact us by e-mail at sales@crowcanyon.com. We look forward to hearing from you!