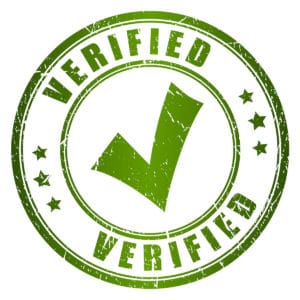 Gone are the days when document verification meant reading company memos thumbtacked to a bulletin board or attending impromptu policy-related meetings. A wide range of contractual requirements and governmental regulations, coupled with a need for more effective employee training, have resulted in a need for formalized and verified employer-to-employee communications.
In essence, organizations need to be able to prove that their employees have received and read critical documentation, such as policies, procedures, company rules, and training content.
The need for this proof stems from regulatory agencies, who require that employees have properly received important information. Auditors need to know when documentation has been delivered to an employee, how it was delivered, and need electronic proof that every single employee recipient has acknowledged its receipt.
Fortunately, this procedure can be facilitated by a solution already in-use by a majority of corporations: Microsoft SharePoint. It is made possible by our Help Desk Management system, a powerful communications solution that integrates fully with SharePoint.
SharePoint for Document Verification
The idea is fairly straightforward: whenever a change is made to a document, or when a new document is created and shared, a document-associated task can be assigned to an employee recipient. This individual task requests that the employee fully read the document and, when done, to mark the task as complete. These document-associated tasks can be assigned to individual users, groups of users, or even the entire company. SharePoint's robust infrastructure enables organizations to scale upwards without any difficulties, so a Document + Task combination could be assigned to thousands of users, if needed.
Reporting, Notifications, and Integration
Behind the scenes, our Help Desk Management software uses a ticket-based system to keep track of which employees have marked the document as "read." This information can be tracked, reported on, and analyzed by management in order to view current & historical participation levels. SharePoint dashboards and Excel-friendly reports are capable of delivering visualizations, metrics, and other key data in order to understand what's going on with your document dissemination initiatives. In addition, a robust notification system immediately conveys participation metrics to management, such as how many employees have not yet performed their documentation tasks and who they are.
The Help Desk Management system seamlessly integrates with our Asset Management platform — the perfect solution for managing documents and any other company assets. The pairing of these solutions enables your company to keep track of all documents, manage their delivery, and monitor employee participation.
The Help Desk Management system, along with all of our products, works in a SharePoint environment (both on-premises and Office 365), effectively providing powerful functionality in a familiar environment. Our solutions can be integrated with Outlook in order to easily coordinate communications; for example, tickets can be linked to e-mails and new tickets can be created via an Outlook e-mail.
Get Document Verification Right with SharePoint
Corporations, particularly mid to large sized organizations, need a smooth document verification process that satisfies legal, regulatory, and training requirements. SharePoint is the most popular collaborative platform in business today and is the ideal environment for implementing a reliable and user-friendly document verification system, such as our Help Desk Management solution. With DocuSign and e-signature integration, mobile device support, and comprehensive reporting capabilities, the Help Desk Management solution from Crow Canyon is the ideal answer to your documentation verification needs.