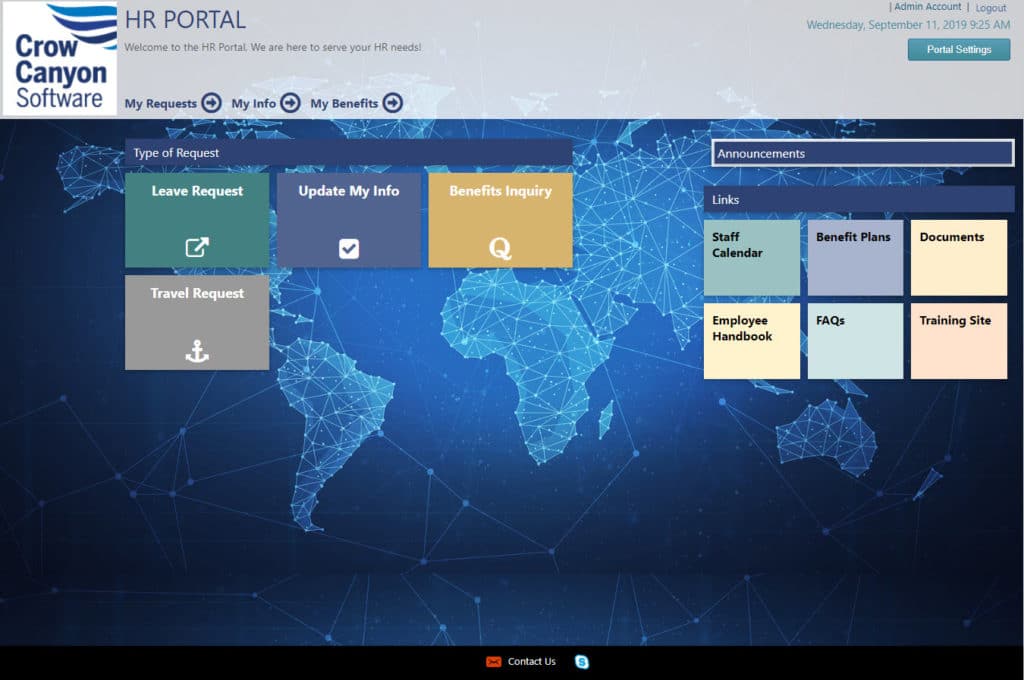 Crow Canyon Software's Employee Self-Service Portal for SharePoint & Office 365 gives users a simple and convenient way to make requests to any department in a company. The Portal allows employees to interact with any number of departments through a consistent, familiar interface that is available on the desktop, tablet, or phone.
Crow Canyon Software, a leader in business process automation for SharePoint and Office 365, announces the release of its Employee Self-Service Portal for SharePoint. The Portal leverages SharePoint, whether on-premises or in Office 365, along with Crow Canyon's NITRO Studio, to provide a quick and easy way for users to submit and view requests across multiple departments.
Many organizations suffer from siloed departments (IT, HR, Facilities, Purchasing, etc.) that have different interfaces and methods of submitting requests, such as paper or online forms, emails, spreadsheets, phone calls, legacy systems, or even a "quick stop by the office". Often, different sign-ons are required. The staff has to support multiple systems. End users do not have a consistent way to submit requests or view status.
Crow Canyon's Employee Self-Service Portal does away with the confusion and chaos of "different systems for different departments". The Portal provides an intuitive, single sign-on interface for end users to submit and view requests sent to any number of departments. It saves users time and gets them quicker answers, while also relieving the burden on departmental staff.
"There is a real need for end users to have a better experience when making requests, asking questions, or submitting support issues," said Scott Restivo, CEO of Crow Canyon Software. "Disparate systems result in lost time and much frustration. Our SharePoint-based Employee Self-Service Portal provides a robust solution that end users actively and enthusiastically use."
The Portal runs in SharePoint 2013, 2016, 2019, or Office 365. The Portal is available in SharePoint "Classic" or "Modern" style. It is highly configurable to apply corporate branding and to adapt to the requirements of any organization. Using responsive, mobile-friendly designs, it is available for desktops, tablets, and phones.
Chatbot and Knowledge Base components make it even easier for end users to get the answers they need. With the advantage of automated responses, users can get answers right away. This saves time for both the users and the staff, resulting in greater productivity and user satisfaction.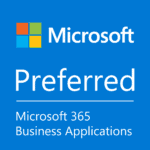 The Employee Self-Service Portal uses Crow Canyon's NITRO Studio components to bring powerful, focused performance. With the use of NITRO forms, workflows, and web parts, the Portal is able to achieve a high level of functionality at relatively low cost.
For more information, go to the Employee Self-Service Portal Business Application Page
To read the original Press Release, read here.