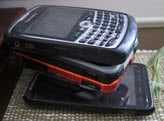 In a recent blog article, we talked about how, in November 2014, Microsoft offered unlimited OneDrive storage for its Office 365 users but then unexpectedly revoked it one year later. Interestingly, also in November 2014, Microsoft decided to eliminate the fee to use its Office 365 mobile app functionality, with the stated goal being to expand its user-base. As put rather succinctly by John Case, the VP of Marketing for MS Office: "We want as many users as we can get."
Four months later, Microsoft added to the feel-good atmosphere by announcing built-in Mobile Device Management (MDM) capabilities for Office 365 users — for free! This allows enterprises to manage access to Office 365 data across all devices from iOS to Android.
Free, But …
Something must have been in the air during those months to cause these announcements of generosity from Microsoft. But we're talking about the corporate world here; surely there must be a catch? All those upset by Microsoft's "unlimited storage on OneDrive" retraction are nodding their heads in agreement.
Yes indeed, there is a catch, and it's called Microsoft Intune: a comprehensive cloud-based MDM solution that will, eventually, be the destination point for enterprises using the free MDM model. Microsoft's strategy seems to be that organizations will ditch their existing mobile device manager (e.g., Citrix XenMobile, VMware AirWatch) and start using Office 365's built-in MDM tools instead — after all, it's free and comes with some robust core functionality. When Microsoft has "as many users as they can get" on the free version, the company can always strip-down the built-in MDM functionality (as it did with OneDrive's storage limits) and push enterprises into purchasing Intune subscriptions, while forcing out MDM competition.
In 2015 Google Apps was clearly in Microsoft's cross-hairs and, as 2016 approaches, those cross-hairs have expanded to include MDM providers such as Citrix, IBM, and VMware
Good for Enterprises?
Is this good or bad for enterprises? Time will tell, but the reality for large enterprises is often that supporting multiple vendors is expensive and time-consuming. If a single provider such as Microsoft can offer the solutions needed to become more efficient, then enterprises will more than likely walk in lock-step with whatever products it offers.
Looking at the big picture, Microsoft has come a long way from the early days of the Office 365 release in terms of mobile support. From 2011 to 2014, Microsoft had little interest in supporting mobile options for Office 365 users. A title from a June 2011 article on InfoWorld.com sums it up pretty well: "Don't be fooled: Office 365 is basically useless on mobile", which was not far from the truth.
The growth of the cloud and a major policy shift from a Windows-based world to a cloud-centric focus has made all the difference for Microsoft. A case in point — Office 365's mobile versions of PowerPoint, Excel, and Word are now the gold standard in terms of adoption on iOS and Android devices.
This trend is continuing with Microsoft's MDM solutions, both the free version and Intune. With these tools, enterprises will have Office 365-native options to choose from when supporting their mobile users. The decision to use Microsoft's MDM or a third-party tool depends, as always, on cost, quality, performance, and convenience.
—
Crow Canyon Systems has 16 years of experience assisting organizations in leveraging their existing infrastructure, rather than requiring new hardware and technologies. We specialize in building upon your collaboration platforms, such as SharePoint and Office 365, in order to give your Help Desk and Support Staff the tools they need to provide assistance without the need for additional infrastructure.
Want to learn more about how our solutions can transform your SharePoint experience? Give us a call at 1-888-706-0070 or contact us by e-mail at sales@crowcanyon.com