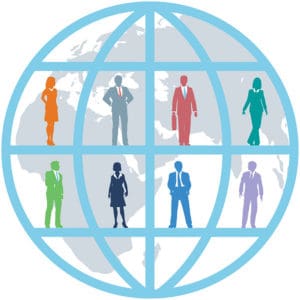 There was so much covered in Microsoft's Future of SharePoint presentation today! Here are the key takeaways, from our perspective:
SharePoint On-premises Is Here To Stay
Microsoft is committed to maintaining and improving SharePoint on-premises. Coming in 2017, Microsoft will release feature pack updates for SharePoint Server 2016. Feature packs will take a subset of features and improvements from SharePoint Online and bring them to on-premises customers.
"Sites" Link In Office 365 Is Now "SharePoint" Again!
When Microsoft changed Office 365 navigation to say "Sites" instead of "SharePoint", there was a growing concern that it meant SharePoint was going away. Well, Microsoft has challenged that perception in a big way by changing "Sites" back to "SharePoint". In fact, SharePoint is a key component of the Office 365 environment and is at the core of its productivity.
Office Graph Is Hugely Important
Throughout the whole presentation, all of the new features touched on using Office Graph to drive how content is presented within either the web or mobile interface of SharePoint. Office Graph will show you recently used documents and popular documents for easy access. It also forms the basis of Microsoft's Delve feature in Office 365.
Goodbye SharePoint Designer, Hello Microsoft Flow And Power Apps
Microsoft is bringing some of the features of SharePoint Designer and putting them directly into Team Sites. You can now create a simple approval workflow based on the creation of an item in a list by using the new Microsoft Flow feature to run the workflow and Power Apps to modify how the approval form appears on a mobile device.
Introducing A New SharePoint Framework For Development
Microsoft touched briefly on a new SharePoint Framework that will make the barrier to entry to SharePoint development much lower. This Framework will run in any browser. Microsoft's SharePoint mobile app can hook into this Framework to run client-side code in a mobile device. It will also be backward compatible for existing SharePoint workflows. Microsoft is also providing simple APIs with consistent end points for developing solutions. It will be interesting to see where this goes.
There was much, much more covered in today's session. Stay tuned to this blog or go to Microsoft Blogs to learn much more about the Future of SharePoint!