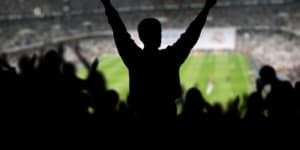 It's "Game On!"with Crow Canyon's ready-to-go Business Applications for Microsoft Office 365, Teams, and SharePoint.
With the new remote workforce, you need a set of tools that can keep your workforce operating efficiently and effectively. Microsoft Office 365, Teams, and SharePoint lay down a great foundation for collaboration online. Crow Canyon Software builds on top of this to provide core business functionality to your new home-based workforce.
Crow Canyon has been building applications for SharePoint and Office 365 for many years. These programs are in use throughout the world. Now, with the move to an online, distributed workforce, these applications are an important part of providing seamless interaction between employees who no longer have the luxury of meeting in person.
Get More out of Microsoft Collaboration Tools
Leveraging the many capabilities of Office 365, Teams, and SharePoint, along with the added boost from our NITRO Studio, our business applications help your organization manage requests, issues, questions, problems, and more. The user submits a request that then becomes part of a structured system that ensures it gets answered and fulfilled. Robust forms and efficient workflows guide the process.
If you are relying on email, spreadsheets, or outdated programs such as InfoPath to manage these interactions, it is the time to change to modern solutions and reap the benefits they bring: smoother operations and happier employees.
Crow Canyon Offers Full-range of Business Applications
We offer help desk, service desk, purchasing, access requests, onboarding, work orders, contract management, and other core applications. These run natively in Office 365 as well as on SharePoint 2013, 2016, and 2019.
The programs come with many features, including portals, mobile-friendly interfaces, and configurable forms, workflows, and actions. They are easily modified, if needed, to meet a company's specific requirements. See our "Tools to Empower Your Online Workforce" blog.
Every business has processes that work better when automated using the latest technologies. With the added factor of a dispersed workforce, the need to stay connected and work efficiently is critical. Business process automation tools that embrace cloud and mobile can provide quick and easy service to remote employees.
It's Game Time for Your Digital Transformation
"Digital Transformation" means streamlining operations, automating processes, and empowering employees. The world changes fast in ways we don't always expect. Businesses that want to thrive need to grow and adapt — in other words, "transform" into better organizations.
Check out our business applications for SharePoint and Office 365 as well as our NITRO Studio and see how you can get your "Game On!" for digital transformation at your organization.