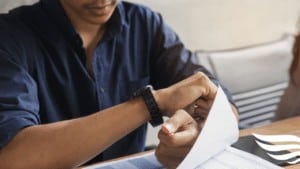 The InfoPath support end date is nearing! Mainstream Support for InfoPath 2013 will end on July 13, 2021. This has been known for several years and some companies have made the wise decision to move off InfoPath. However, many organizations have not and are now facing increased pressure to modernize their forms and workflow solutions.
Microsoft's InfoPath Forms Services first came out in 2003, long before the first iPhone (2007) or Azure cloud services (2010). The technology that InfoPath used was current in 2003, but quickly became outdated. It was just not suited for the cloud and mobile world that evolved after its initial release.
Realizing that InfoPath could not be retrofitted for the modern workplace, Microsoft stopped development of InfoPath in 2013, with the end of support as follows:
InfoPath 2010: Mainstream Support ended October 2015. Extended Support ended October 2020.
InfoPath 2013: Mainstream Support ends July of this year. Extended Support lasts until July 2026.
But even if Microsoft was not ending support, any organization that wants to competitive would want to move off InfoPath as soon as possible. Remaining on InfoPath means missing out on mobile, cloud, bots, portals, and other technologies that a modern, flexible, responsive forms and workflow solution, such as our NITRO Studio, delivers.
Clearly, it is time to move off InfoPath. Crow Canyon Software has extensive resources on making this move. We have been doing InfoPath migration projects for over 3 years now. See our InfoPath Replacement web pages for details and a free downloadable e-Book.
What does the end of Mainstream Support for InfoPath mean?
Microsoft will no longer provide new releases, updates, services packs, builds, fixes, and patches, and will not accept requests for new features or product design changes, or honor warranty claims.
Microsoft may provide security and reliability updates, and bug fixes, but non-security updates and diagnostic tools are not provided without a paid support agreement. Online self-help using Microsoft's knowledge base will still be available, as will paid support.
InfoPath Form Services will continue to work on SharePoint on-premises servers up to SharePoint 2019. For Microsoft Office 365 tenants, InfoPath currently still works, but Microsoft could decide to end that at any time. Continuing to use InfoPath on Office 365 puts an organization at considerable risk. For example, the end of SharePoint 2010 Workflows on Office 365 was announced in the summer of 2020, causing companies to scramble to replace them in just a few months.
Simply put, the "InfoPath support end date" means it is time to find a new solution. Contact us for details and more information. We are here to help!
———————————————-
References
InfoPath 2013 Lifecycle: https://docs.microsoft.com/en-us/lifecycle/products/infopath-2013
InfoPath 2010 Lifecycle: https://docs.microsoft.com/en-us/lifecycle/products/infopath-2010
Product Lifecycle FAQ – General: https://docs.microsoft.com/en-ca/lifecycle/faq/general-lifecycle