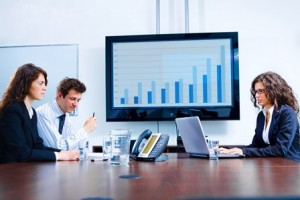 Companies sometimes focus too much of their IT services on the outward facing population rather than their own employees. Of course, making sure that customers' issues are solved in a timely manner remains an important role of the computing process. But in order to have incoming service tickets handled as efficiently as possible, the internal workings of the IT and resource tracking departments must be in top shape. Some resources need to be dedicated to ensure that the information systems within the company are working to help the employees, as well as the customers. Luckily, the same software that solves service tickets from the outside can be utilized to increase productivity within the company.
Productivity management software such as SharePoint becomes the lynchpin for keeping all disparate sectors of a business in the loop. The correlation of data through emails, tracking internal tickets through a properly cataloged database, and constant syncing of information germane to productivity are all services that can easily be established through SharePoint software. Creating an internal workplace with management software distinctly aimed at productivity by extension increases the effectiveness of a company's outward facing customer service.
The Pieces of Productivity Management Software
Many of the same processes that help with customer service also apply to creating an effective internal structure of information technology. These pieces include:
Integration with email clients
Live activity tracking across departments
Automated messages concerning ticket routing
Many of the services offered by productivity management software disseminate information across the multiple sectors of a business with impressive immediacy. SharePoint's ability to live sync information pulled from a multitude of sources and make it easily accessible to all employees helps to eliminate the usual "downtime" inherent in company wide communication. Creating a centralized system that hooks into many current functions allows for faster correspondence and ultimately better customer facing service.
Productivity Management Software and Automation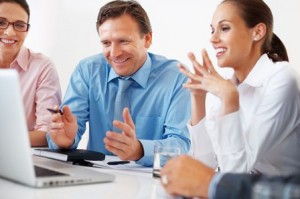 One of the numerous features of this type of SharePoint enabled software is the ability to automate many of the processes of internal IT. Steps that would normally require extra phone calls or emails can be set up automatically through the program's ability to scrape and associate data. That information can be inserted into custom forms and dashboards for the rest of the company to see. One of the golden rules of business is to have all the information present when making an important decision. With excellent productivity management software, all of that information is only a few keystrokes away.
A connected infrastructure of employees and data ensures a well-functioning company. Productivity management software streamlines the existing functions of a company's internal system, making for optimum services on the consumer end.
Creative Commons Attribution: Permission is granted to repost this article in its entirety with credit to Crow Canyon Systems