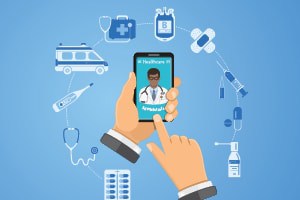 The Problem:
Joint Commission EOC Compliance is a critical element for any healthcare facility. Running afoul of the rules and regulations will land a hospital in deep water with the Joint Commission, with all of the fines, fees, and bad press that comes with it.
Most times, hospital facilities teams struggle to stay up to date with the latest reporting and compliance regulations. They'd rather (and, frankly, should) be focused on fixing issues to provide the best Environment of Care for the hospital's patients.
Fortunately, there is a solution for EOC compliance that is seamless, easy to set up, easy to use, and keeps healthcare facilities teams out of trouble and focused on providing the best environment for care.
The Solution:
Agilis and Crow Canyon Software have teamed up to provide a one-of-a-kind EOC compliance and Work Order solution that enables hospitals to provide the best Environment of Care while staying on top of compliance.
Using Agilis's unique mobile app for iOS, individuals who are doing EOC rounds can quickly enter data for multiple issues found in one round. Rather than waiting to get back to a desk to transcribe their notes, they can simply click 'Submit' in the app.
From there, Agilis and Crow Canyon work together seamlessly to automatically create multiple Work Orders that are immediately assigned to the right groups (e.g. Carpentry, Electrical, etc) so that they can correct the reported EOC issue.
The mobile-friendly portal interface for Crow Canyon's Work Orders makes it a cinch for the hospital's facilities team to review, update, reassign, and close Work Orders right from their mobile devices.
Crow Canyon's Work Order system can be used to see reports on Work Orders including but not limited to:
Time to Resolution
All Open Orders
All Closed Orders
Each hospital and care facility can customize their forms, workflows and reports as needed. A host of tools — approvals, alerting, print templates, and more — can be used to precisely configure for optimal performance, leading to increased user adoption and staff efficiency.
In addition to Work Orders, Agilis provides a full suite of services for maintaining EOC compliance. These include:
Building and deploying automated EOC reporting tools
Auditing existing compliance reporting processes
Web-based EOC Compliance Reporting
Producing EOC KPI and dashboard reports and tools
Mobile Inspection Data Collection
Learn More
Sign up here for a live demo of the solution. Or register for our webinar on May 8th at 2pm EDT.
—
Agilis Inc's mastery of the ins-and-outs of compliance is unparalleled. Agilis takes 100s of pages of EOC compliance regulations and distills them down to exactly what a health care facility needs to stay on top of compliance. Positioned at the forefront of technology, Agilis deploys "binderless" solutions to streamline EOC inspections. With over 12 years of experience in data analysis and data management, Agilis is uniquely positioned to help hospitals move to the next level in Joint Commission EOC compliance reporting.
Crow Canyon Software delivers the power of a connected, digital workplace to your organization, helping you be more successful and competitive. We provide the tools that allow you to gain the maximum benefit from SharePoint and Office 365, Microsoft's premier collaboration platforms.
Want to learn about how our business productivity applications for SharePoint and Office 365 can power up your organization? Give us a call at 1-925-478-3110 or contact us by e-mail at sales@crowcanyon.com. We look forward to hearing from you!