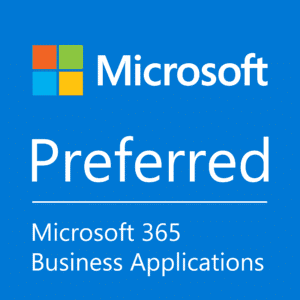 The Business Applications Program showcases Microsoft Partners who provide superior solutions for SharePoint and Office 365. Microsoft's goal with the showcase is to "equip customers with modern applications and drive adoption of Microsoft 365 tools."
Crow Canyon Software was selected for both its out-of-the-box business applications and its NITRO Studio platform. Crow Canyon applications include help desk, service desk, and request management systems as well as HR and purchasing programs. NITRO Studio gives citizen developers the forms, workflows, reports, portals and other enhancements they need to create solutions in SharePoint and Office 365.
"We are very excited to have been selected by Microsoft for inclusion in its Office 365 Business Application Program," said Scott Restivo, CEO of Crow Canyon Software. "Our partnership showcases our commitment to help customers create an end-to-end strategy using SharePoint and Office 365 to fuel business flows and boost process automation."
Microsoft also noted that "with end of support for InfoPath rounding the corner, many organizations have a need to migrate to modern systems." Crow Canyon's NITRO Studio provides a pathway to move off InfoPath to solutions that are mobile-friendly and use the latest in SharePoint and Office 365 technology.
Following along on Microsoft's statement that "most, if not all, businesses today have numerous repetitive tasks that could be made simpler and more seamless with the right business application", Crow Canyon is proud to have been selected as a Charter Partner in a program that showcases such business applications;
To learn more about Crow Canyon Software and Microsoft's Office 365 Business Application Program, click here
About Crow Canyon Software
Crow Canyon Software has been transforming the way organizations perform business tasks and create custom solutions for over 20 years. Integrating various business applications and processes within SharePoint and Office 365, our easy and customizable solutions have allowed thousands of customers globally to elevate their SharePoint platform and increase adoption of Office 365 to secure a competitive advantage. See www.crowcanyon.com for more info.