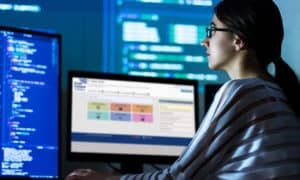 Microsoft SharePoint Server Subscription Edition (SPSE) does away with perpetual licensing in favor of a "continuous update" subscription model. This is a significant change from previous versions of SharePoint Server, which have been based on purchasing a license with a 10-year support lifecycle.
At one point, people were talking about a "SharePoint Server 2022" as the successor to SharePoint 2019, but, instead, Microsoft will be rolling out SharePoint Server Subscription Edition as the next version of on-premises SharePoint servers. The Subscription Edition is currently in preview and due for release later this year.
SharePoint Server SE will run in an organization's environment on Windows Server 2019 or 2022. It is not "SharePoint Online", which is hosted by Microsoft as a cloud-based service. SharePoint SE will be installed on an organization's hardware as part of its server farm.
Microsoft has not announced the licensing or support details. Presumably, the subscription would be based on some variation of "price per user per month". For support, it is likely to follow Microsoft's so-called "Modern Policy", which offers 30 days advance notice of major product changes for subscriptions.
Continuous Updates
Microsoft will provide product updates, which will have to be installed by IT staff or consultants. Under this model, the SE version will be "continuously updated" and, at least in theory, always up-to-date.
With the continuous rollout of updates, there will be no "future version" of SharePoint Server that requires a migration, as happens when going from SharePoint 2013 to 2016 to 2019. This does provide some benefits in that migrations tend to be time-consuming and disruptive.
Once on the SE version, organizations can stick with it for the duration, as long as they keep paying the subscription fees.
Microsoft's Bill Baer said this in his July 2021 announcement of SharePoint SE:
With SharePoint Server Subscription Edition, you'll end the cycle of long and costly major version upgrades to get new features and remain in support. Microsoft will deliver our latest innovations to customers through updates that can be installed on your SharePoint Server Subscription Edition farms.
Migrating from SharePoint 2016 or 2019 to SE version
Both SharePoint 2016 and 2019 shops will be able to move to this new version. Any earlier version of SharePoint Server will require migrating to SharePoint 2016 or 2019 first. Also, SharePoint 2016 installations can move to the SE version without going to SharePoint 2019.
Options to Stick with Perpetual are Limited
If a subscription model is not where an organization wants to go just yet, one option is to purchase a SharePoint Server 2019 license, which will be supported until 2026 (Mainstream support until Jan. 9, 2024; Extended support until July 14, 2026). However, that must be done prior to the release of SharePoint Server SE, as once it is released, perpetual versions will no longer be available. The SPSE is anticipated to be released later in 2021, but no firm date has been set as of mid-September.
By the way, not only SharePoint, but Exchange Server, Skype for Business Server, and Project Server will move to the subscription model at some point soon. This is all part of Microsoft's plan to minimize perpetual licensing and move most, if not all, its products to a subscription/cloud-based model.
Crow Canyon Software and NITRO Studio
Here at Crow Canyon, we will continue to support on-premises SharePoint Server installations, whether the 2013, 2016, and 2019 perpetual models or the new SPSE subscription version. We offer an on-premises version of NITRO Studio that gives organizations a powerful, modern forms and workflow platform to replace legacy processes and streamline operations. NITRO Studio on-premises keeps all of an organization's data in its own network. This has proven popular with companies that are not moving to the cloud, whether for compliance, security, or other reasons.
We look forward to the release of SharePoint Server Subscription Edition to see how well it is received and what our on-premises customers' reactions to it are.
Resources
July 2021 announcement of SharePoint Server Subscription Edition by Microsoft's Bill Baer: https://aka.ms/SharePoint/SPSE
For software requirements for the SE version, see: https://docs.microsoft.com/en-us/sharepoint/install/software-requirements-for-sharepoint-servers-for-sharepoint-server-subscription-edition
For hardware requirements for the SE version, see: https://docs.microsoft.com/en-us/sharepoint/install/hardware-and-topology-requirements-for-sharepoint-server-subscription-editon