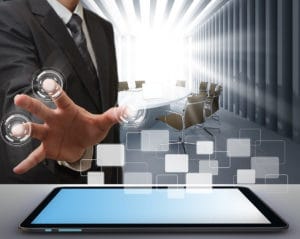 The modern business world has evolved far beyond its basic roots. What used to be a set of sequestered offices within a building can now be something more free form and unstructured. This kind of evolution comes in part from the growth of a company and largely from technological change in general, which inevitably alters how certain departments do business. One portion of a company most affected by structural and technology change in particular is IT, the inward facing workhorse of a modern business.
Most IT departments have their own area filled with networks of computers and phones to take on service tickets, or a small office next to the servers to ensure quick recovery from any issue. However, much of what an IT professional must do cannot be solved from his or her workstation. Hardware troubleshooting and repair or more intense software-related issues necessitate IT staff to venture out to the source of the problem. This in turn takes them away from their desktops and, essentially, their nerve center of information.
Help (Desk Application) Has Arrived!
This setback is quickly becoming a thing of the past. A contemporary Office 365 Helpdesk application, especially one based on SharePoint architecture, now implements a mobile version of their software. In essence, this innovation allows IT workers to take their workstations with them and open, update and close service tickets from their phones immediately after working on and solving a problem. A mobile helpdesk application is an excellent service with major advantages for any company.
How a Mobile Office 365 Helpdesk Application Works
The two basic routes that a developer of SharePoint enabled software will take when creating a mobile solution are:
specified applications for multiple phone/tablet operating systems
a browser based alternative that works across various platforms
Each alternative has its pros and cons; however, the latter variation presents a more open standard that allows for maximum user compatibility. What is lost by sticking to a browser based helpdesk application in the mobile space is a specialized user interface for that device; for instance, an Apple iOS style application can look and function in many different ways than Google's Android system. But there are multiple reasons why the browser based setup makes sense:
Developers and consumers do not have to worry about certain device apps "handshaking" with the network; as long as the phone or tablet has a browser, it can access the data
A similar UI can be implemented across multiple platforms, keeping a sense of consistency for IT workers
The same syncing process for the desktop version of the SharePoint software applies to the mobile version; information can be automatically sent and received as if the full version of the software was in the IT worker's pocket
Why is a Mobile Helpdesk Application Necessary?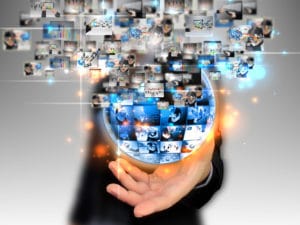 Regardless of what form the software takes, having a mobile solution for a helpdesk application opens up many new opportunities to streamline a company's IT needs. As with most implementations of SharePoint based software, the first things to be changed are overlong phone conversations and multiple trips spent trying to diagnose a complicated issue.
Instead, a service ticket can be filed, received on an IT worker's workstation, delegated to a roving IT employee who can look up all the information about the issue right from his phone and work through the problem immediately. The ability to have such comprehensive information accessible from a device as mobile and ubiquitous as a smartphone exponentially speeds up IT functions and related processes. As companies grow in size and complexity, they need a more malleable and free form IT environment that can deal with it; with a mobile Office 365 helpdesk application, this need is solved.
Creative Commons Attribution: Permission is granted to repost this article in its entirety with credit to Crow Canyon Systems.