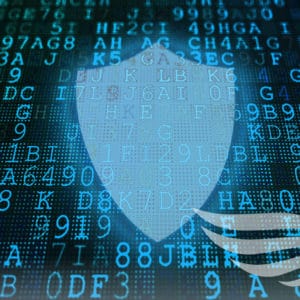 Crow Canyon Software announces that its NITRO Studio is now available to organizations using the Microsoft Office 365 Government Community Cloud High (GCC High).
Government agencies, defense contractors, and other entities that require the high level of security provided by the GCC High now have an excellent no-code forms-and-workflow platform for building business process automation solutions.
Microsoft GCC High meets compliance requirements for FedRAMP High, including controls outlined in the National Institute of Standards and Technology (NIST) Special Publication 800-53. All Office 365 personnel that interact with the GCC High must pass substantial background checks. See this guide to GCC High for more details.
NITRO Studio already runs in the commercial Office 365 and the GCC (Government Community Cloud), as well as SharePoint 2013, 2016, and 2019 on-premises. With recent enhancements, NITRO Studio has been extended so that it also runs securely and efficiently in the GCC High environment.
The version of NITRO Studio for GCC High includes all the many features that make NITRO one of the leading form and workflow, business process automation tools for Office 365, SharePoint, and Teams:
Forms Designer
Visual Workflow Designer
Custom Actions
Built-in Reporting
Portal Interfaces
Full Microsoft Teams Integration
Chatbots and AI Services
In addition, all of Crow Canyon Software's business applications, which run on NITRO Studio, are available in the GCC High. These include IT Help Desk, Asset Management, Equipment Tracking, Purchasing, HR Requests, Contract Management, and more.
With NITRO Studio now available to GCC High users, organizations can easily automate business processes and replace legacy systems, such as InfoPath, Lotus Notes, and Microsoft Access forms. Also, NITRO Studio has a rich integration story, allowing connectivity and interaction with a wide variety of data sources, line-of-business applications, and enterprise programs.
For organizations that require the security and compliance features of the GCC High, NITRO Studio brings a world of business process automation capabilities as well as applications that streamline operations and improve service.
For more information and a demo, contact sales@crowcanyon.com or call 1 925 478-3110. Visit Crow Canyon Software.