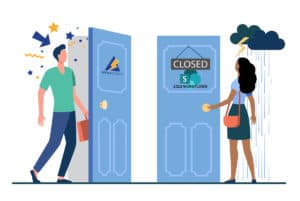 In a previous blog article, we talked about the imminent demise of SharePoint 2010 workflows for Microsoft Office 365. A related question came out of that – what about SharePoint 2013 workflows retirement?
The messaging from Microsoft is that SharePoint 2013 workflows retirement is approaching quickly. Microsoft warns that "SharePoint 2013 workflows will follow a similar retirement path" as SharePoint 2010 ones. No firm date has been set, but the bottom line is that SharePoint workflows, whether 2010 or 2013, are going away on Microsoft 365.
Note that this pertains to Microsoft 365 only – for on-premises SharePoint 2013, 2016, and 2019, Microsoft says the workflows will continue to run on those servers for the lifecycle of the server.
Microsoft's Timeline on SharePoint 2013 Workflows Retirement
Here is the timeline given by Chris McNulty, a Senior Product Marketing Manager at Microsoft, in a July 6th blog on SharePoint workflows:
November 2020: SharePoint 2013 Workflows turned off by default on new SharePoint Online tenants. New tenants will not be able to create SharePoint 2013 (or 2010, for that matter) workflows. McNulty states that Microsoft will provide a PowerShell script to turn on these workflows, if needed.
For existing tenants (ones created prior to November 2020): SharePoint 2013 workflows will be supported, but are deprecated, meaning no new development or enhancements will be provided.
"Deprecated" really means "time to find another workflow solution". McNulty of course suggests the "house wine" – Power Automate, but also encourages people to look at solutions from Preferred members of the Microsoft 365 Business Apps Partner Program.

NITRO Studio as the SharePoint 2013 Workflow Retirement Replacement Solution
This is where we come in. Crow Canyon Software is a Preferred Business Apps Partner and has a robust, fully capable solution to replace SharePoint Workflows, as well as InfoPath Services and any other outdated legacy program. This solution is NITRO Studio, a proven forms and workflow platform for building whatever process automation needed in Microsoft Office 365 and SharePoint on-premises.
With NITRO Studio, you can easily build the forms you need along with the actions and workflows that power the automation. The Studio includes a forms designer, workflow manager, custom actions, approval processes, reporting tools, portal interfaces, modern UI web parts, full Microsoft Teams integration, chatbots, and more. It is a comprehensive tool set available at very reasonable cost to organizations of all sizes.
Contact us to find out more and see how easy it is to move off outdated, soon-to-be-discontinued, SharePoint 2010 and 2013 workflows. It's time to get your Digital Workplace fully modernized!
__________________________________________
Blog: Microsoft Announces "The End Is Near!" For SharePoint 2010 Workflows
Blog: Using NITRO Studio to Replace SharePoint 2010 Workflows on Office 365
Infographic: 5 Easy Steps to move off SharePoint Workflows