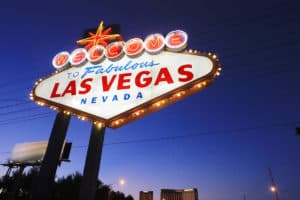 The excitement is building for the NITRO Studio, our application creation platform for Office 365 and SharePoint.
NITRO Studio is a unique collection of apps that enhance SharePoint with forms, workflows, reporting, portals, and more. Our goal is to "put the power in your hands" so you can easily create applications, whether simple or complex, to replace outdated paper, email, and other legacy processes. We look forward to showing NITRO to the many attendees with live demos and "try it yourself" stations in our booth.
SharePoint is an ideal platform, once it is enhanced by NITRO Studio, to build request management, service desk, HR systems, policy management, customer support, purchasing, bug tracking – that is, just about any application for any department. And with NITRO Studio, application creation is much easier, flexible, and affordable. We would even say it is fun!
SharePoint Conference NA: Gold Level Sponsorship and Microsoft
As Gold Sponsors of the Vegas conference, we will have a double-sized booth next to Microsoft's in the center of the Expo Hall. We will be showcasing our new NITRO Studio as well as our wide range of out-of-the-box business applications for SharePoint and Office 365.
The conference takes place in the MGM Grand, right on the Strip. It is preceded by a weekend of workshops May 19 and 20, with the main events taking place Monday, May 21, to Wednesday, May 23. The conference will feature workshops and sessions on SharePoint, Office 365, Microsoft Teams, Yammer, OneDrive, and more, from leading experts from around the world.
The keynote will be given by Jeff Teper, Microsoft Corporate Vice President for Office, OneDrive, & SharePoint. Many other Microsoft executives will be leading sessions, such as Bill Baer, Dan Holme, Chris McNulty, Naomi Moneypenny, Mark Kashman, and Stephen Rose.
The buzz from Microsoft is that there will be some significant announcements made at the conference. We will be sure to tweet them out as soon as we hear of them!
And, to add to the fun, the party band The B-52s, of "Love Shack" fame, will headline a "Burgers & Brew" poolside party on Tuesday night. "Bang, bang, on the door, baby!"
Vegas, here we come!
Want to come? Use this discount on us!
Use our code "CC50" to get $50 off for your own registration to the event here: LINK