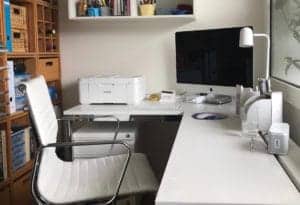 Benicia, CA (Dec. 1, 2014) – Crow Canyon Systems, Inc., developer of business applications for SharePoint, today announced the release of its Print Manager for SharePoint web part. This web part allows users to customize printouts of SharePoint list items and views.
With features such as custom headers and footers, designable templates, numerous formatting options and more, the tool provides an important printing capability to any department using SharePoint. Users can print out individual items or print a list of items that meet a certain criteria, such as overdue tickets, today's leads, or equipment needing maintenance.
The many uses of Print Manager include:
Sales people can print out leads, contacts, opportunities, quotes, and orders;
Help Desk staff can print tickets, tasks, work orders, and knowledge base articles;
Asset Managers can use it to print equipment lists, maintenance tasks, support contracts.
Many other uses in Finance, Marketing, Administration, and other areas.
The Print Manager output can be printed directly from the screen, sent to a PDF file, or emailed. The Print Manager web part runs on SharePoint 2010 and 2013. It comes with a 30-day trial period. Read more about Print Manager for SharePoint.
About Crow Canyon Systems
Crow Canyon provides a portfolio of powerful SharePoint business process applications to help organizations dramatically improve their business process and flow. Solutions include IT Help Desk Support, Customer Service Requests, Facilities Maintenance and Asset Tracking. The Crow Canyon staff has developed a reputation for quickly tailoring each application to the specific needs of its clients, without the heavy price tag and long deployment times usually associated with custom installations. Crow Canyon's skill and dedication to meet each client's unique needs has consistently earned the company high marks from its client base and on published software review sites.
For more information, please visit https://www.crowcanyon.com or call 1 888 706-0070.