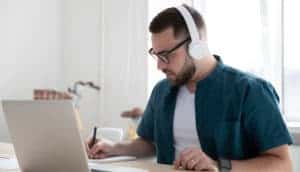 Crow Canyon Software announces the release of two new Sharepoint reporting tools for its Service Desk, Customer Support, and Asset Tracking applications for Microsoft SharePoint. These tools provide robust reporting and analytical capabilities for Crow Canyon's applications. They can also be adapted to work with other SharePoint list and library data. Both work with SharePoint 2010 and 2013.
Crow Canyon's Calculated Tables Web Part allows the creation of tables, graphs, and charts for SharePoint lists and other data while in SharePoint. This tool powers robust and informative dashboards and workspaces for the monitoring of help desk, call centers, customer service, order tracking, asset management, and more.
Crow Canyon's Microsoft Access Reporting Tool for SharePoint provides reporting and analysis on SharePoint lists from within Microsoft Access. Leveraging the capabilities of Access, along with SharePoint-specific custom coding, the tool builds reports on list item statistics.
The tools can be used in conjunction with Crow Canyon's applications for SharePoint to create reports on help desk, customer support, and asset management queues. Reports such as initial call response, time to close, SLA compliance, technician performance, average ticket volumes, and more can easily be generated. These reports provide critical details on performance and load, as well as identify the source of issues. These tools are ideal for use in help desks, call centers, and other service desk environments.
Using the reporting and analytics provided by Crow Canyon programs, managers can quickly isolate problem areas and bottlenecks and thereby continuously tune the service desk for optimal performance. Crow Canyon's reporting and analytical tools improve service and increase help desk efficiency, resulting in increased levels of customer and employee satisfaction.
About Crow Canyon Software
Crow Canyon provides a portfolio of powerful SharePoint applications to help organizations dramatically improve their business process and flow. Solutions include IT Help Desk Support, Customer Service Requests, Facilities Maintenance and Asset Tracking. The Crow Canyon staff has developed a reputation for quickly tailoring each application to the highly specific needs of its clients, without the heavy price tag and long deployment times usually associated with custom installations.
Crow Canyon's mission is to provide top quality SharePoint applications which are seamlessly integrated into each unique environment, quickly and economically. Their skill and dedication to meet each client's unique needs has consistently earned them high marks from their client base and on published software review sites.
The Crow Canyon user reviews can be read on the SharePoint Reviews website. More information on Crow Canyon can be found at www.crowcanyon.com or by calling 925 478-3110.