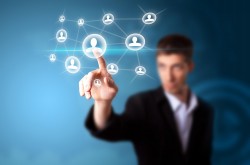 SharePoint is a business collaboration platform that enables individuals in an organization to easily create their own collaborative web sites. It integrates seamlessly with Windows and MS Office and simplifies information sharing across boundaries.
This enables faster and better informed decision making, thereby increasing the productivity and efficiency of the business.
SharePoint has come a long way since it was released by Microsoft in 2001. Here we look at the major phases in SharePoint's evolution and history.
The Early Years: 2001 – 2002
During this time, IT departments were faced with internal departments and business units clamoring for their own collaboration sites. This often meant IT technical staff had to spend more of their time building content and less on their core tasks of developing business applications.
The advent of SharePoint in 2001 took a great deal of the load off IT staff by shifting the focus onto empowering business users to provision sites and create their own content. These early years of SharePoint provided the basic document management and search capabilities that are the cornerstone of the platform to this day.
At this point, however, the application of SharePoint was somewhat limited and there was no framework that allowed the platform to be customized to suit individual business needs. It's evolution and history were just beginning.
SharePoint Customization Through the 2000s
Included in the release of SharePoint Server 2003 was Windows SharePoint Services (WSS) 2.0. This allowed developers to build team sites and expand portals for collaboration using the .NET framework features. For the first time, end users could take advantage of web parts developed for lightweight applications. These web parts provided access to data from external as well as internal sources.
SharePoint 2007 marked a significant step in its evolution. It provided the ability to use SharePoint as a development platform. There were advances in business branding and customization, however many of the tasks were still viewed as cumbersome.
SharePoint 2010: A Defining Moment
SharePoint 2010 is often looked at as a defining moment in its history. Using SharePoint Foundation 2010, users were provided with viable options for customizing applications without resorting to complicated code or development tools.
Enterprises were able to use the platform to build workflows and business process integrations. This facilitated a giant leap in terms of business efficiency and worker productivity.
SharePoint 2013: Moving into the Cloud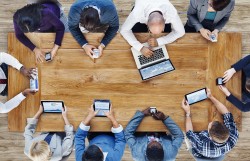 By 2012, many businesses and end users were buying into the benefits of cloud-based applications using subscription-based software in virtual environments. This is when Microsoft came to the party to drive SharePoint as a subscription-based service via Office 365.
SharePoint 2013 markets itself as a cloud-first model, where new developments and updates come to the cloud first, fast and, in some cases, exclusively. A completely new programming model, called the "App Model", enabled enterprises to extend custom code to include non-Microsoft technologies and execute applications outside of Microsoft managed processes. This is accomplished by utilizing a user's web browser and external servers.
Where will SharePoint's evolution go next? What will the next chapter in its history be? Time will tell, but the future looks exciting.
Creative Commons Attribution: Permission is granted to repost this article in its entirety with credit to Crow Canyon Systems and a clickable link back to this page.