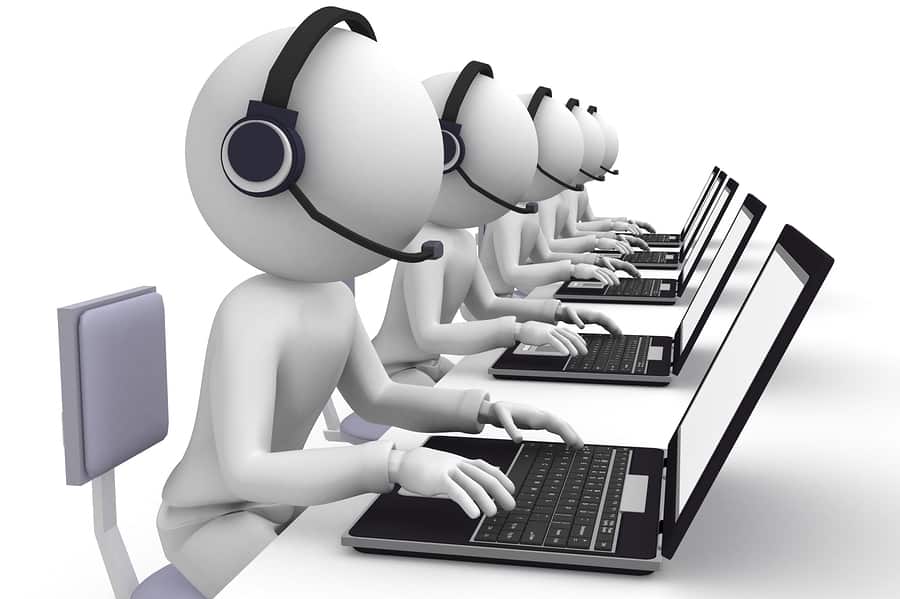 With an abundance of Help Desk solutions on the market, all of them vying for the attention of CTOs and COOs, separating the wheat from the chaff can be a tricky proposition – especially in a field where all claim to be the best!
Let's have a look at some of the features that a SharePoint-based Help Desk provides — features your team will want to consider when evaluating which solution is best for your organization.
Configurability: Your Wish is the Software's Command
The world of one-size-fits-all is becoming a thing of the past. The fact is that every organization's needs are different: a plastics manufacturing firm has an entirely different set of requirements than a patent management consultancy, for example. A good Help Desk needs to be configurable enough to handle widely disparate industries while still providing intuitive, people-centric tools.
An important aspect of end user and staff interaction is the ticket — how is one created, edited, deleted, and managed? Some key questions to consider include:
Are ticket fields customizable?
Does the ticket interface dynamically display relevant fields/tabs?
Is the interface configurable?
Can tickets be easily assigned? How about batch ticket editing?
Is the ticket workflow easy to configure?
Are dashboards available? If so, can they be configured based on user profile?
Are you given the flexibility you need to define the user experience?
Accessibility: Adapts to your Needs
A good Help Desk should be accessible from multiple devices. Specifically, this means that ticket creation, assignment, modification, and resolution activities need to be supported via multiple devices and applications, according to your company's needs. The best way to facilitate ease-of-adoption across your organization is to use tools that your staff is already familiar with, such as ticket creation using e-mail, Web forms, intranet portals, telephones, and mobile devices. The easier it is to use and access, the more your employees will embrace the solution.
The key accessibility question here is: Can you use existing, commonly-used tools to access the Help Desk system to create, modify, and close tickets?
Flexibility: Malleable Based on Need
Often, a Help Desk system must wear multiple hats. Large corporations may require Help Desk systems that can handle multiple deployments, such as internal employee support, customer support, and IT support. Other organizations may separate out desktop support, network support, and database support, for example. And some companies will want the Help Desk to handle incident tickets, hardware requests, new hires, security access requests, change management, and more.
A winning Help Desk system is one which has the capability, and native configurability, to support multiple uses. The level of configuration should be comprehensive — the system needs flexibility as to:
Where are employee and customer requests coming from?
Where is the data kept? Who has access to it?
Are separate queues needed?
Can there be different workflows for different tickets?
Can the ticket interface be configured to support multiple uses?
Are the dashboards and reports flexible enough to report accurately on different usages of the Help Desk?
Analysis: Collecting and Reporting on Usage Data
One of the most critical aspects of a Help Desk system is its capability to track information, parse, collate and format the data, and then display meaningful analyses via reporting. Reporting capabilities enable business owners and management to understand Help Desk usage and to discover performance issues before they become problems. Ticket-oriented usage metrics should include aspects such as initial response time, how long tickets have been open, time spent working on tickets, performance vs. SLAs, and so on. Staff-oriented usage data should focus on workload, number of tickets closed, time tracking, and more.
A comprehensive Help Desk system will integrate costing data with time tracking in order to convey the true expense of ticket management in both monetary and staff allocation terms.
Reporting capabilities should be comprehensive and displayed in a dashboard environment. Ideally, the system would be able to visualize data in the form of charts, graphs, and tables ̶ preferably with a wide variety of options. Users should be able to easily download, print, and share visualizations.
Automation: Lessen the Workload
What happens when a customer and/or an employee sends an e-mail or completes a Web form? If it just sends a generic text e-mail to a specified recipient, then you will want to cross that Help Desk off your purchase list!
A best-in-breed Help Desk system is designed to speed ticket resolution through automation. At the very least, it should:
Be able to convert the e-mail or Web-based message into a ticket.
Include automatic routing/assigning of the ticket to specific users or groups based on pre-defined rules.
Allow multiple notification options for incoming tickets.
Maintain a history of the ticket and staff interactions with the end user.
Initiate an approval process when the ticket requires approval.
Set Service Level Agreement (SLA) parameters, such as response due, date due, etc., based on the type of ticket.
Provide an interactive user experience throughout the ticket's life (e.g., auto-notification of all parties, links to provide survey feedback, etc.).
Historical Data: Eliminate Repetitive Work
Lastly, a winning Help Desk system remembers everything. All conversations, resolutions, messages, disputes, and resolved and unresolved issues should be maintained in an easily searchable knowledge base. Keeping a static database, while useful, doesn't really cut it – the knowledgebase should be an interactive tool with the following features:
Enables support personnel to quickly discover, create, and edit historical issues.
Create on-the-fly replies based on templates.
Be fully integrated with the ticketing system (e.g., create KB content from tickets).
Maintain logs of all content edits.
A good knowledgebase is critical to the efficient operation of any Help Desk system because it helps to eliminate repetitive work. Without historical data, every single ticket is essentially a new ticket even though the same issues are entered over and over again.
—
Crow Canyon Systems has 18 years of experience building upon Microsoft collaboration platforms, such as SharePoint and Office 365, in order to give your Help Desk and Support Staff the tools they need to provide assistance without the need for additional infrastructure.
Want to learn more about how our solutions can transform your SharePoint experience? Give us a call at 1-925-478-3110 or contact us by e-mail at sales@crowcanyon.com