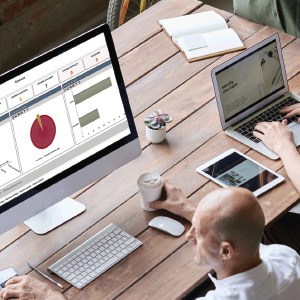 Managing subscriptions and license renewals is a critical part of good business practices. We know this from our own experience with keeping track of over 50 renewals, many of which auto-renewed.
As Crow Canyon Software grew, we added on subscriptions and licenses for products used in IT, Marketing, Sales, Accounting, and other departments. These included software subscriptions, WordPress plugins, marketing tools, graphic tools, financial software, product licenses, support renewals, domain names, and more. These renewed at different times for different amounts with different vendors.
Some auto-renewed, others required us to renew. Some were credit cards, some were Paypal. Some were multiple contracts with the same vendor. To find out details, we had to login to many different vendor websites. Keeping track of the logins, let alone the contract details, was a nightmare.
Bright Idea: Why not use Contract Management for Subscriptions?
Then one day, we had the bright idea to use our NITRO Studio Contract Renewal Manager application as a subscription management tool that also manages licenses. Subscriptions and license renewals are essentially contracts, so it made sense.
We looked through all our records and found that we had over 50 subscriptions going on and that we were not managing them well at all. Often, we would find it easier to just renew contracts and not bother with the time it takes to dig up what exactly it is for and if we need it.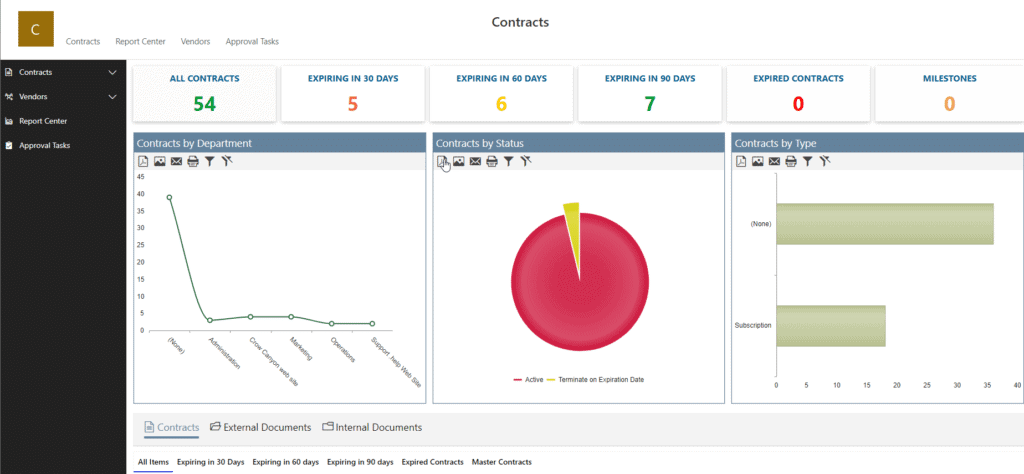 We got out our Contract Management software and uploaded all our subscriptions into it. Each one is now clearly marked with who the vendor is, what the renewal amount is, when it renews, what payment method is used, what the subscription is for, where it is used, and who is in charge of that subscription.
We can now view upcoming renewals in convenient dashboards and plan ahead on whether to continue or terminate the contract. We also have better financial control over the renewal costs.
We record all subscription details and license IDs in the system. For multi-user licenses, such as "10 licenses for Norton Anti-virus", we now know exactly what PCs the licenses are used on and when they need renewal. We are no longer blindly renewing.
We were able to eliminate subscriptions that were duplicates or not in use anymore. We are making sure we are only paying for what we need and using what we have effectively.
Big Improvement, Saves Us Money!
What an improvement! The time and cost savings are adding up. And this really speaks to how valuable a subscription management tool like our Contract Renewal Manager can be for companies of any size. No longer will you be renewing contracts, subscriptions, or licenses without any guidance or reference.
We are sure you will save money using it. We certainly did!