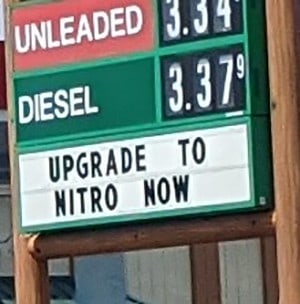 Crow Canyon Software, a leader in workflow automation on Microsoft Office 365, Teams, and SharePoint, welcomes TPG Capital's recent investment in Nintex. We see this as a strong confirmation of the value of business process automation and the efficiencies it brings to companies.
We have stood alongside Nintex in the exhibit hall at many tradeshows over the years. We often discussed workflow automation with the staff in their booths. We realized our two companies were moving in the same direction and that both had a vision of streamlining operations through the use of SharePoint and Office 365.
Over time, however, Nintex moved more into the enterprise space with robotics process automation and its Promapp process management tool. Nintex added on support for SAP and Salesforce. Their prices increased. Small and medium-sized businesses started finding Nintex costly and overkill for their purposes.
Meanwhile, we continued to develop and enhance our NITRO Studio, which hit the sweet spot for companies looking to automate and take advantage of the Microsoft collaboration platforms without the high price tag. We started calling NITRO Studio "The Practical Alternative to Nintex" and found customers moving away from Nintex to our solutions.
When we run comparisons, we find that for what many companies need in a forms and workflow solution, we are comparable to Nintex. However, our pricing and support are better suited to our customer base. And as more organizations move off InfoPath, Lotus Notes, Access forms, and other outdated solutions, they are finding NITRO Studio is the best option for them in terms of features, price, and support.
We applaud TPG Capital's investment in Nintex and hope it allows Nintex to expand even more in the large, complex, high-dollar enterprise deals. That is likely a smart move for a company aiming for rapid growth and possibly an IPO at some point.
At the same time, we here at Crow Canyon are happy to continue on our path of providing the best forms and workflow solutions for organizations of all sizes across every industry at reasonable cost and with excellent support.
We are deeply embedded in the Microsoft Office 365, Teams, and SharePoint space, and keep finding new ways to provide value to our customers, such as our NITRO Bots and AI Services. We look forward to further progress along this path!