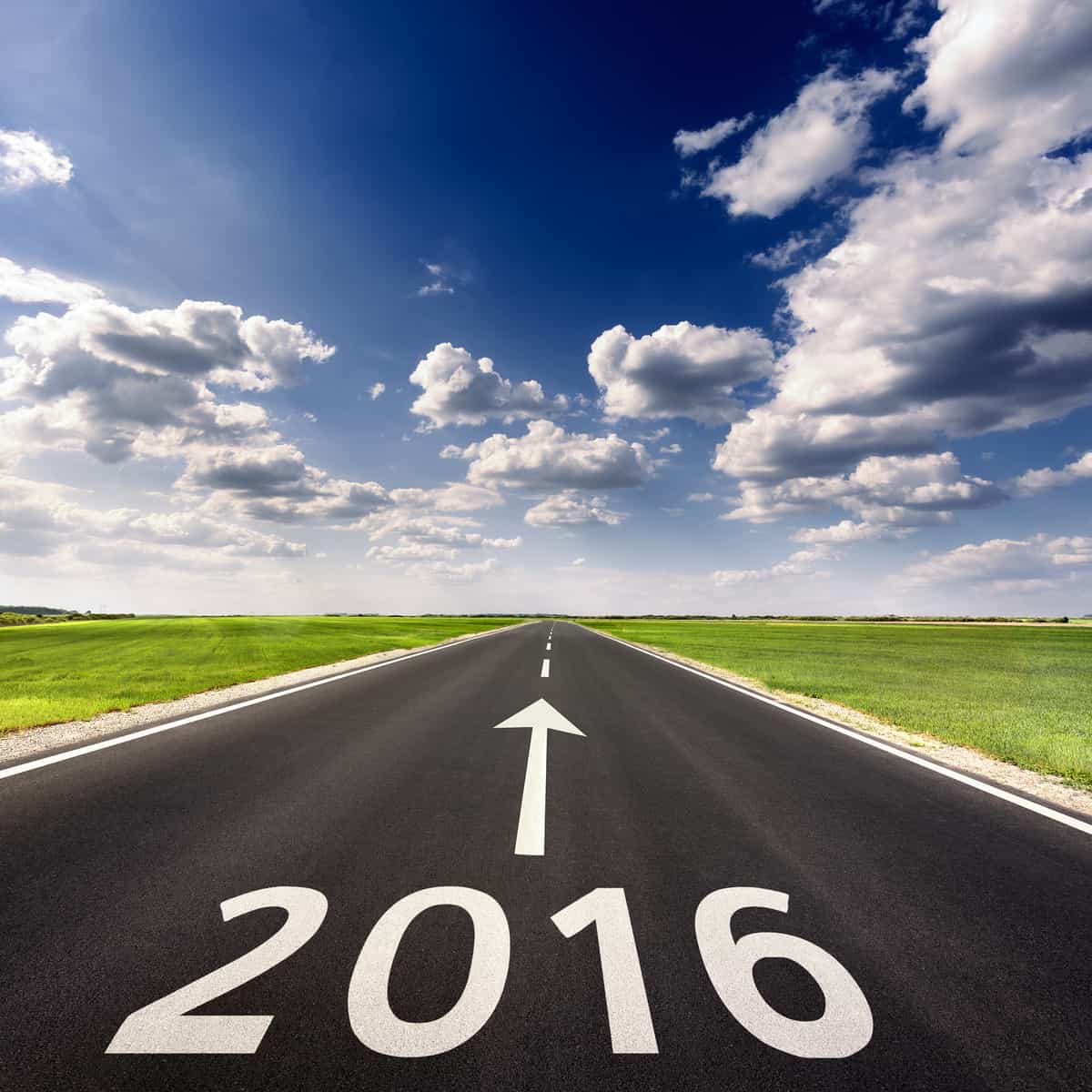 Now that the New Year is upon us, it's time to have a look at what Microsoft's flagship productivity suite, Office 365, has in store for us. In today's blog article we'll have a look at some specific new features as well as take a bird's eye view of what technologies Microsoft will be pushing forward as the year progresses.
New Features
Productivity
Microsoft is investing heavily in data analysis; essentially, exploring ways that Big Data can be tapped in order to create value for a wide range of users. In 2016, this effort has started with Power BI Pro, a cloud-based business analytics service designed for non-technical users — Power BI will now be offered to E5 Suite Office 365 subscribers.
Slowly but surely, business intelligence and data science are moving away from being a specialist-only field and are moving towards wider user accessibility. Power BI Pro has several new features to facilitate this, such as being able to drag and drop dimensional data to create visualizations, using natural language queries to build visualizations on-the-fly (e.g., charts appear while questions are being typed), and dashboard sharing via Office 365 Groups. In addition, Excel 2016 has improved with the introduction of a new visual gallery (added to templates) and one-click feature tours designed to explain how to use specific (and perhaps overlooked) business analysis functions in Excel.
Communication and Collaboration
In terms of communication, Office 365 has made some changes to its Skype for Business application. A solution called "Skype Meeting Broadcast" is now available, which enables organizers to hold large-scale meetings (i.e., up to 10,000 attendees) via Skype for Business. In addition, Skype for Business is now available for Android users — another notch in the belt for Microsoft's "mobility and cloud-first" approach.
Remember the OneDrive unlimited storage debacle? The latest twist in the mismanaged storyline is that Microsoft decided to backpedal (yet again) and is now conceding some ground to those whose promised storage limits were abruptly taken away. These users can now opt-in to keep free storage bonuses and can also get some additional free storage for a limited time. An olive branch, of sorts, to help smooth out a decision that was widely lauded as a PR nightmare. The New Year has brought other OneDrive storage news: if you're an Enterprise (plans E3, E4, and E5), Government (plans E3, E4, and E5), or Education plan subscriber then you can enjoy unlimited OneDrive storage. Fingers-crossed that it won't be taken away!
Outlook 2016, available via Office 365, now includes a feature called "FindTime." FindTime is a clever new Outlook add-in used to automate aspects of the meeting creation process. Instead of the continual back & forth common between organizers and attendees, FindTime proactively takes the reins by enabling attendees to vote on a meeting time. When a consensus is reached, the meeting invitations are automatically sent. A big time-saver!
Administration
Office 365 Groups has received some attention: administrators can now more closely monitor group activity via an audit center and also have more content control via the Compliance Center. By its very nature, the creation and dissolution of Groups creates quite a few security-sensitive situations where members are granted access to all group assets that they may, ordinarily, be unable to access. Improvements to compliance and auditing capabilities are a welcome addition to Office 365, particularly in large enterprises where groups are used frequently.
Administrators can also enjoy a new level of control over the release of Office 365 updates via a new feature called "First Release." Admins can select individuals or teams to receive updates before the rest of the organization, effectively granting certain employees the capability to test and familiarize themselves with new features before they are rolled-out to their colleagues.
The Big Cloud Picture: 2016 and Beyond
There are some important threads that run through all of these changes to Office 365: nearly all of them stem from Microsoft's "mobility and cloud-first" mission statement. Broadly-speaking, Microsoft wants its productivity platform to be available to the masses, from both a technical and usability perspective.
Technically, Office 365 will continue its trend as being a cloud-based service that can be used anywhere. Tablets, iPhones, and laptops are the devices of our current age — the future will see an increase in the Internet of Things concept. This means that Office 365 will be a part of people's lives no matter where they are, whether they are watching TV or using their car. The concept of mobility will take on an even greater meaning as our technology changes, and this trend will continue unabated throughout 2016 and beyond.
In terms of usability, Microsoft wants to remove barriers to adoption. This means making Office 365 as user-friendly and understandable as possible. Some of this year's upcoming changes reflect that approach, such as Power BI's usability changes and Excel 2016's feature tutorial templates.
By keeping ahead of the curve, Microsoft is trying hard to anticipate how new technology can best be utilized for easy user adoption. There will undoubtedly be hits & misses, but the harnessing of Big Data, accessibility to the masses, and continual product integration are expected to be some of the most popular themes as we embark on a new year in IT.
—
Crow Canyon Systems has 18 years of experience assisting organizations in leveraging their existing infrastructure, rather than requiring new hardware & technologies. We specialize in building upon your collaboration platforms, such as SharePoint and Office 365, in order to give your Help Desk and Support Staff the tools they need to provide assistance without the need for additional infrastructure.
Want to learn more about how our solutions can transform your SharePoint experience? Give us a call at 1-888-706-0070 or contact us by e-mail at sales@crowcanyon.com