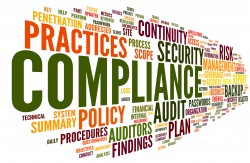 Software Compliance Audits are initiated primarily from two sources — the software makers themselves and the powerful trade groups that represented them. These trade groups are focused and proactive on representing the software industry giants. The Software Alliance (BSA) and the Software & Information Industry Association (SIIA) are both leaders in launching Software Audits for their members.
Companies that make up the membership of these trade groups include Microsoft, Apple, Dell, IBM, Oracle, Adobe, Autodesk, Intuit, and Siemens. They are interested in protecting their published software and tools, and develop exacting metrics as to how their software is used and how compliance will be measured and monitored. As software sales level out, and competition in the market place grows, software vendors are searching for ways to increase revenue. To boost their numbers, keep their investors happy, and stay in line with their competitors these companies are relying more and more on licensing and maintenance fees.
The BSA and the SIIA are the legal arm of these manufacturers. These groups are authorized to pursue copyright infringement, conduct formal audits, and file lawsuits on the manufacturers' behalf. These trade groups initiate audits based on the allegation that a company has used software without a license. They proactively solicit and encourage employees in organizations that use their members' software to report compliance breaches. In fact, the BSA, famous for its "Bust Your Boss!" campaign, has an end user reward program in place where employees that turn in their past or present employer can receive a "Potential Reward Payment" of between $5,000 and $1,000,000 depending on the settlement.
The SIIA has a similar anti-piracy program. It also solicits reports of illegal software distribution and matches the BSA's potential rewards. Both of these keep the informants identities confidential unless required by law in cases where the compliance self-audit goes into litigation. These aggressive tactics presume guilt until an audit proves innocence. The amount of disruption a surprise audit will bring to your business can be staggering in personnel resources and time costs as well as costs for software license true-up, uncomfortably large fines and possible legal fees.
No organization is exempt from an audit. Whether being turned in by an informant, or the software manufacturer has simply determined it is your turn for an audit, any company, school, trade association, etc. is at risk. In order to minimize the impact of a software license audit and assure that all software is known, managed and properly licensed your organization would be wise to proactively institute a Software Asset Management system. Having the pre-audit freedom of scheduling the resources needed to gather your software assets in a well-managed data base is essential. The SAM system will allow easy access to your software purchase records, licenses and proofs of purchase, as well as the manuals and certificates of authenticity required in an audit. You will have the data on hand to compare your purchased licenses with the installations you've found via automatic discovery on your network in an efficient and timely manner.
Next Blog in the SAM Series discusses what illegal software you may have on your network. From unregulated software use to piracy, from SaaS to the Cloud it is all subject to license compliance.
Creative Commons Attribution: Permission is granted to repost this article in its entirety with credit to Crow Canyon Systems and a clickable link back to this page.